Why Should You Attend RWM?
1 min read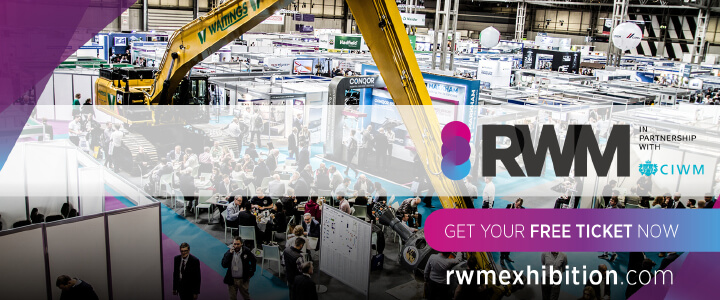 We are thrilled to announce our partnership with the RWM Exhibition, which returns to the NEC Birmingham this September 11th and 12th.
Networking Opportunities
RWM is the UK's largest recycling and waste management exhibition, welcoming over 22,000 delegates to the NEC Birmingham alongside its co-located shows including, Contamination Expo, Future Resource Expo, Flood Expo, and the Fasteners Expo.
You will have a chance to network with business owners, directors, and managers in RWM's devoted Networking Area – which is located away from the busy exhibition floor, ensuring that you have the perfect conditions to generate business leads and potential partnerships with other like-minded professionals.
Exhibitors
Being the UK's premier recycling and waste management exhibition, RWM hosts over 500 market-leading exhibitors for you to see. You can try, test and compare the latest innovations that are helping to revolutionise the way the businesses throughout the industry are carrying out their daily work.
Speakers
A speaker lineup you won't see at any other event! The keynote speaker lineup is unlike anything you have seen before. With individuals such as Jeremy Paxman, Mary Creagh MP, and Tom Szaky, and representatives from organisations such as NASA, Procter & Gamble, and Costa Coffee – there will be so much for you to learn at RWM.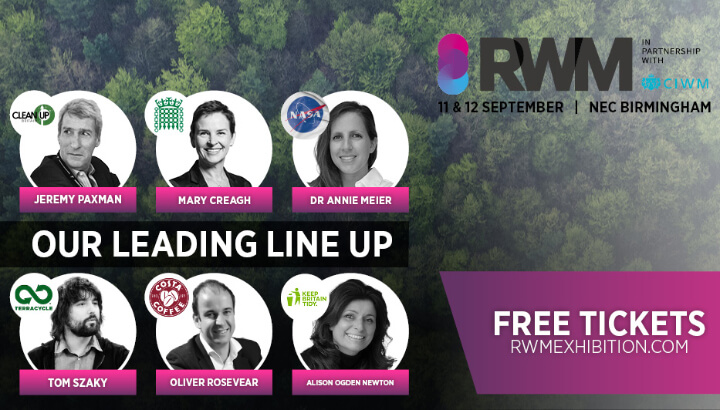 Panel Debates
Running alongside the seminar timetable, there are a collection of panel debates that you will not want to miss. An annual panel of the Leaders of the Waste World will be held once again at RWM, containing Phil Piddington, Managing Director of Viridor, David Palmer-Jones, CEO of Suez, and Michael Topham, CEO of Biffa.
And not just this, the inaugural Equality Panel will be held at RWM this year. Chaired by Beverley Simonson, Local Authority Support Manager for the London Waste and Recycling Board, the Equality Panel was created to celebrate the diversity within the recycling and waste management industry.
Free Tickets
Tickets for RWM are completely free!
You will not find a better opportunity to further your business by sourcing the best equipment and services, creating new business leads, and learning about the latest developments in the industry from the educational seminars and panel debates.
You can register for your free tickets for RWM on their website rwmexhibition.com.