PV Operations Dallas Event Brings Together Industry Experts to Help Overcome the Biggest Cost Crisis the US Solar Sector Has Ever Faced
1 min read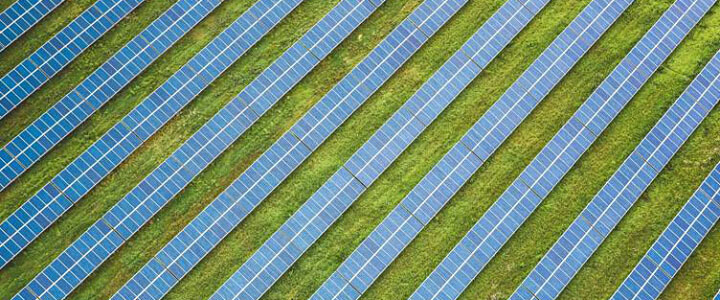 Solar PV executives will gather in Texas this April to help the U.S. solar sector define O&M and asset management strategies for maximum asset profitability.
The experts, including top figures from Cypress Creek Renewables, sPower, CPS Energy, Duke Energy, Enel Green Power, Engie and Lightsource BP, are meeting on April 16 and 17 at the Westin Galleria Dallas to investigate how US solar can remain profitable after the loss of the Investment Tax Credit (ITC) and the introduction of crippling tariffs.
"The key to keeping the industry afloat will be solar players' ability to reduce the costs of operations and maintenance (O&M) throughout the lifetime of their assets", said New Energy Update, part of Reuters Events, which is organising the two-day PV Operations Dallas event.
"This is a critical point for the US solar industry," said PV Operations Dallas project director Diana Dropol. "Never before has there been such a need to cut costs while maintaining the safety and quality of operations."
Key sessions that will help you overcome cost challenges and capture more MW:
An exclusive keynote session with the head of US power generation at Engie, the chief operating officer at sPower, the president and chief executive of CD Arevon and the vice president of operations at Liberty Power, focusing on how to perform O&M efficiently under cost pressure.
A panel discussion with the managing director of operations at Excelsior Energy Capital, the director of performance at Duke Energy, the vice president of commercial asset management at Longroad Energy and a senior engineer at Southern Power on how to improve performance models.
Operational intelligence from the director of services business development at Invenergy and the control centre manager for O&M at Cypress Creek Renewables on how to improve staff training and retention while balancing cost and culture.
Case study insights from Enel Green Power and Isotrol Inverter on how to improve inverter O&M, one of the most important keys to cost reduction in solar.
Guidance on how to design PV plants efficiently to reduce O&M prices without decreasing quality, from Lightsource BP and Cypress Creek Renewables.
An analysis of the ITC step down's impact on operational expenditure by the executive director of the Texas Solar Power Association.
Other experts speaking at the event include senior executives from CD Arevon, Invenergy, Liberty Power, Excelsior Energy Capital, Southern Power, Longorad Energy, NREL, Munich Re, Texas Solar Power Association.
The event will bring together more than 250 globally recognised solar industry specialists to exchange the latest thinking on how to perfect operational strategies and improve collaboration with Procurement, Development, Construction, Design and Engineering is becoming crucial to maximise asset profitability.
"It's more important than ever for industry players to work together in tackling the challenge of cost reduction in O&M," Dropol said. "We're convinced the outcome of this event will be a stronger, more competitive solar sector, and attendees will benefit massively from coming to Dallas."
For more information about PV Operations Dallas 2020 (April 16-17, Westin Galleria Dallas) visit the event website here or head to events.newenergyupdate.com/pv-dallas/. Alternatively feel free to write to the conference organiser Diana Dropol at: diana@newenergyupdate.com.