Best Solar Generators For Camping
2 min read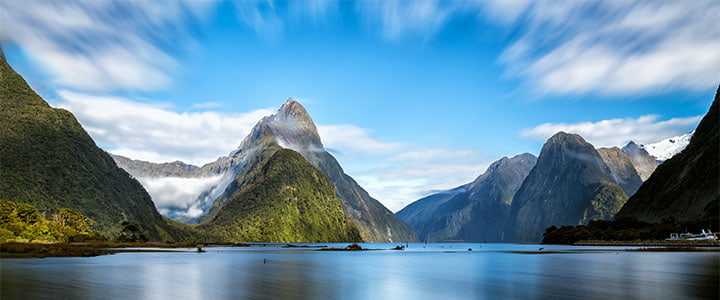 Going camping soon and need a generator to provide you with electricity for all your appliances and tech gadgets? 
Solar generators are a must-have item for travellers and eco-minded people alike. They are cost-effective, as quiet as a mouse when running, super-easy to carry, and 100% hassle-free.
With no fuel needed to make them run all your electrical goods, just a bit of sunshine and it will power up anything from a TV to your mobile phone. 
Solar generators are the perfect travel companion and also a great addition for homeowners as a reliable backup. With many companies now manufacturing them and adding better features to make life easier, one may wonder which is the best on the market to buy.
Luckily for you, we have done all the hard work and expertly curated a list of our top 6 solar generators to buy for your next camping trip.
1: Jackery Explorer 240 Portable Power Station 
The Jackery solar generator is considered one of the best on the market for its all-around performance and low-price tag.
It boasts multiple charging points for USBs, a car outlet, and AC/DC connections to a maximum of 200 Watts, plus it has pass-through charging, meaning the Jackery Explorer 240 charges whilst in use.
Other benefits 
Featured in Digital Trends magazine for best portable power stations.

Easy to carry

Lightweight at 6.6 lbs

Intelligent layers of protective technology 
2: Westinghouse iGen160s
If you want to make camping easy with a solar generator that is small and mighty, then the iGen160s is at the top of that list! 
Weighing in at a mere 3.7 lbs (less than 2 bags of sugar), and strong enough to charge 9 devices at the same time for hours when fully charged. It can be charged multiple ways by car, in-house, or with solar panels making it one of the most versatile portable generators to use.
Other benefits 
Integral flashlight 

Reading lamp

Eco-friendly

Intelligent control panel

Short circuit protection
3: Anker Powerhouse 200
Recognised for its stylish design and superior safety, the Anker solar generator is the perfect travel gadget to ensure you always have enough power to charge laptops, Ipads, phones, and even mini-fridges. 
It also has pass-through charging making it easier to stay fully charged while using your tech appliances.
Other benefits
3-way charging 

50+ million users worldwide

Built by high-quality materials

1 USB power port, 2 high-speed USB-A charging ports, 1 DC outlet (12V), and 1 AC outlet.
4: Goal Zero Yeti 400
The Yeti 400 has the highest wattage output on this list at an incredible 600 watts. That's enough power to charge a TV, a coffee maker, other small devices, and even an energy efficient fridge. 
It also comes with a nifty informative LCD display that tells you how much power you are using and a real-time input and output calculator to assist with positioning the solar panels.
Other benefits
Emergency power source for indoor use

chainable with other 33Ah lead-acid batteries

400-hour capacity fully-charged

Power 7 devices at once
5: Rockpals 250 Portable Solar Generator
Another great option for camping that provides you with different charging outputs from 4x DC output + 1 DC input, 2x USB, and 2x AC output. 
The Rackpals 250 offers 40% faster charging than standard competitors with its built-in MPPT controller that optimizes the source power.
Other features
Temperature and overcharge protection

Lightweight at 5.5.lbs

Pure sine wave inverter that reduces noise

Charge the portable generator by a 12v car socket, a 60-100W solar panel, or a wall socket.
6: Eco-Worthy Portable Power Station
This super small solar generator with an 18v solar panel is by far the cheapest on our list at under £50, plus It comes with a 12-year lifespan making it perfect for campers, fishing, hunting or any other outdoor activities.
Although this power station is more for guiding you through the dark than powering multiple electronic devices as it only has one USB.
Other features
2-year warranty and 90-day full refund
Extremely compact and lightweight

Built-in lamp

Plug and play
Final Thoughts
To determine which solar generator is best for you, it is necessary to think about what wattage appliances you will be using on your travels, as you may only need a small 100-watt generator. 
If you are using many small devices, TVs and mini-fridges, then the Goal Zero Yeti 400 would be adequate for your needs.