Top Renewable Energy Suppliers in the UK
2 min read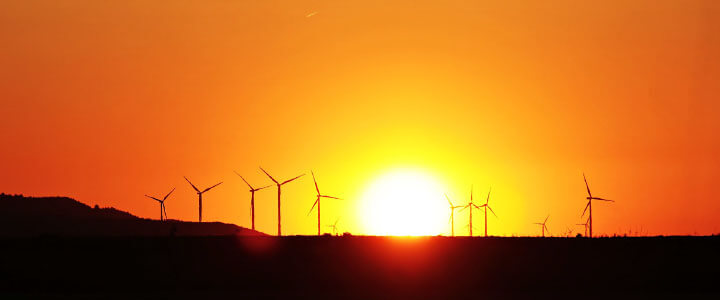 Renewable energy is not just a buzzword or a catch phrase. It is, however, one of the most important things in our time. We are not currently living sustainably. We are all living beyond our means and corporate energy suppliers are not doing enough to conserve energy and use cleaner, more sustainable methods of producing it.
While we have been living this way for decades, the consequences are just now coming into focus. We need to transition to a system that will work for everyone and be kind to the planet. Luckily renewable energy suppliers are popping up everywhere, and the UK has plenty of good ones. Below are some of the top renewable energy companies in the United Kingdom.
Ecotricity
Energy storage that is local and efficient is becoming easier and easier to come by. One of the biggest companies in the United Kingdom is Ecotricity. Beginning in 1996, this 100 percent renewable energy company has been providing energy to homes and businesses with frack-free gas.
They also have electric vehicle charging ports and have been a big player in the fact that it's now possible to drive around the UK without using fossil fuels that pollute our environment and pump carbon into our atmosphere.
Ecotricity is also selling green energy to homeowners. They have their eyes set on building a sustainable green infrastructure, investing its profits in the future. These investments range from solar farms to windmills to the United Kingdom's first grass-fed gas mill.
Founded in 2017, Heatable LTD, based in Warrington, is more renowned for their boiler installation service. However, their latest solar service is notably impressive and should be considered by anyone seeking a domestic installation in the UK.
Their solar system is exclusive to Heatable and is optimised for low-light conditions, making it ideal for a country like the UK. For extra peace of mind, their systems are also backed by a third-party insurance company.
Heatable even offers fixed, online prices – to our knowledge, no other company provides this service.
Solarplicity
You can probably guess what Solarplicity does based on their name, this company is all solar, all the time. It's a new company and community is important to them. Offering a Community Energy Scheme for homeowners, landlords, and tenants, Solarplicity provides free solar panels and other sustainable incentives to residents. Their small-scale projects are helping a lot of civilians, and that's why people are really liking them.
Octopus
The company Octopus is also 100 percent renewable, this energy company invests in sustainable technology. According to the specialists at the site MoneyPug, an energy price comparison platform, Octopus has branched out into electric vehicles, they have devised a system called the Powerloop where drivers can run their homes of their car's power during peak energy times.
This relieves the national grid of vital pressure. This innovation and others will facilitate the UK's transition into a sustainable, eco-friendly future. If more businesses follow suit, we will be on our way quicker than we think.
Bulb
What sets Bulb apart from the other completely renewable-based companies is their Refer a Friend policy. Anyone who refers someone to their business gets a credit of 50 pounds for you and your referral to use. Bulb is also committed to social responsibility.
For everyone who switches over to the company, inner-city children are taught about growing their own food. They also receive help to put these skills into practice. For a while now it hasn't been the smartest choice to get into the renewable market, you did because you had a good heart, but now it is becoming profitable.
Good Energy Group
The Good Energy Group is another completely renewable energy company that has been making deals to spread charging ports for electric vehicles and offers carbon neutral gas and selects projects in places like Nepal, Vietnam, and Malawi to give back to local communities. In addition, they pay their staff well. The Good Energy Group does a great job of functioning by their word and, although rare, it has proved successful for them.
These are not the only renewable energy companies that you can get your power from. There are plenty more, but these are some of the most popular. There is also Better Energy, Daligas, First Utility, Green Star, Gnergy, iSupply Energy, and many more.
It is clear that is no longer a bad idea financially to get into the business. Many more will pop up, and only time will tell who makes it to the top. With our situation becoming more dire day-by-day, we need all the options we can get. As more businesses pop up on the market, we will be able to dig ourselves out of this predicament and live sustainably.