5 Affordable Flowers and Plants to Send Your Loved One
2 min read
Finding the ideal present takes a considerable amount of time and effort. A present should be significant and express the sentiments that the giver wishes to convey. A gift should also be beneficial to the recipient. 
Plants and flowers, for example, are a gift that really are useful for everybody that sees them. Plants and flowers are beneficial to the environment, healthy for one's health, and attractive decorative things.
A bouquet or pot plant is a fantastic go-to present. Giving a plant is a great way to bring life and color to a room while also ensuring that it will be enjoyed for hopefully much longer.
From extravagant bouquets and small herb gardens to failsafe succulent kits, there are lots of alternatives available to suit every price range. Plants appeal to anyone that they are given because of their simplicity, consistent growth, and comparatively little care. Simply stated, plants and flowers are beneficial to your health, especially your emotional and mental health. 
Here is a list of affordable plants to give as gifts:
Cleome
The Cleome is one of several self-seeding plants that will return annually with little work on your side. It grows at least four feet tall and has enormous pink, white, or purple blooms. It is also known as spider flower due to the spider-like petals. 
Unwanted Cleome seedlings can easily be plucked when they're small, even though it's a prolific self-seeder. Cleome is a plant that should not be overlooked due to its size. It's also a fantastic flowerbed border plant because of its size.
Celosia
Celosias are another prolific self-seeder returning annually to your garden. It's no surprise that so many gardeners adore this annual bloomer. They come in a range of hues, including burgundy, magenta, red, pink, cream, yellow, and orange. Celosia also comes in a variety of floral forms. Plumes, spikes, and crests are all present. From six inches to six-foot-tall giants, there's a size to match any landscape.
Lilies
Because of their fascinating blooms, lilies have a particular place in the hearts of many gardeners. They're not only bright and cheery, but they're also available in various hues, including pink, red, purple, yellow, and orange.
Early summer brings Asiatic lilies into bloom. More fragrant types such as Oriental lilies flower from midsummer through fall. Lilies are resilient in many parts of the nation, so unlike other summer flowering plants, you won't have to uproot them before the fall and keep them stored for replanting in the winter if you live in a cold region.
Jerusalem Artichoke
The Jerusalem Artichoke is not an artichoke and is not from Jerusalem. It's a sunflower that has edible root structures. It has been dubbed a weed due to its ability to invade vast areas. 
When in bloom, however, Jerusalem artichoke, also known as sunchoke, is extremely beautiful. When many other flowers have done blooming, the yellowy golden colors provide a vital supply of nectar to pollinators. Jerusalem artichoke grows six to eight feet tall if not trimmed back throughout their growing season, making it a great screen for sun-filled areas.
Lamium
Lamium stands out among the many alternative ground-covering plants by having a striking appearance that draws attention to itself rather than allowing other plants to take precedence. The key lies in its leaves, which vary in design and color according to the type. 
Lamium flowers with a combination of green and silver are the most common, although some now feature a green and lime mix. There are also the vivid purple, white, and pink blossoms that occur irregularly throughout their growing season but peak in the spring. Lamium is easy to spread yet not invasive.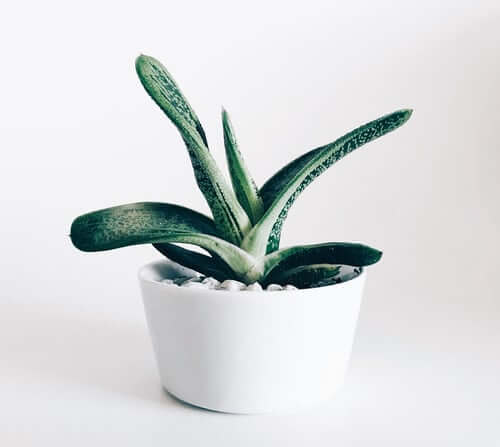 Any one of the above plants can be given as indoor plants that can be transferred outside too. Caring for plants and seeing them develop is a rewarding experience that everybody should have the chance to experience – even those friends who proclaim to have "black thumbs." There are lots of low-maintenance or hardy plants to select from, as well as the option of purchasing an affordable and freshly cut bouquet.
In Closing
The benefits of having plants and flowers in the home are actually endless. And this is not opinion; it is a scientifically proven fact! Indoor plants and flowers absorb CO2 (Carbon Dioxide) which keeps oxygen production flowing. 
They remove toxins in the air, help to prevent illness, lower stress levels, and relieve tension. Therefore assisting people in working better by improving concentration, enhancing creativity, heightening attention levels, and increasing productivity. They essentially help to create a healthy and more pleasant living and working environment.