Green and Smart Building Indonesia 2018
October 31, 2018

-

November 2, 2018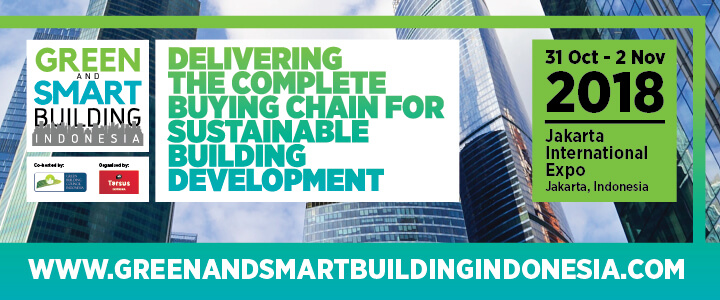 Green and Smart Building Indonesia 2018, hosted by Green Building Council Indonesia, is the only event showcasing the latest solutions; building solutions products, technology, and applications, to construct a greener, smarter, and more efficient building environment and 100% aligned with Government commitment to achieve sustainable building development in Indonesia.
Having a mission to educate and share the importance of investment to build a greener and more sustainable building to building owners, project owners, developers, consultants and contractors – the construction and planning to build green building has been highly recommended as not only it performs less danger to the environment, reducing operating cost, but also benefit the healthiness of the occupant.
For further assistance, please contact:
Dwi Febriyanti
Event Manager
+6221 5799 1465
Email: sales@constructionindonesia.com
Please note that starting from 27th February 2020, we are no longer accepting new media partnership proposals. Thank you for your interest!