6 Things To Know Before Hiring a Skip
1 min read

If you're considering a skip-hire service for your needs, it's important to be well-informed before making a decision. Hiring a skip can be a convenient and efficient way to manage your waste, but there are several factors to consider to ensure a smooth and hassle-free experience. In this article, we will explore six essential things to know before hiring a skip.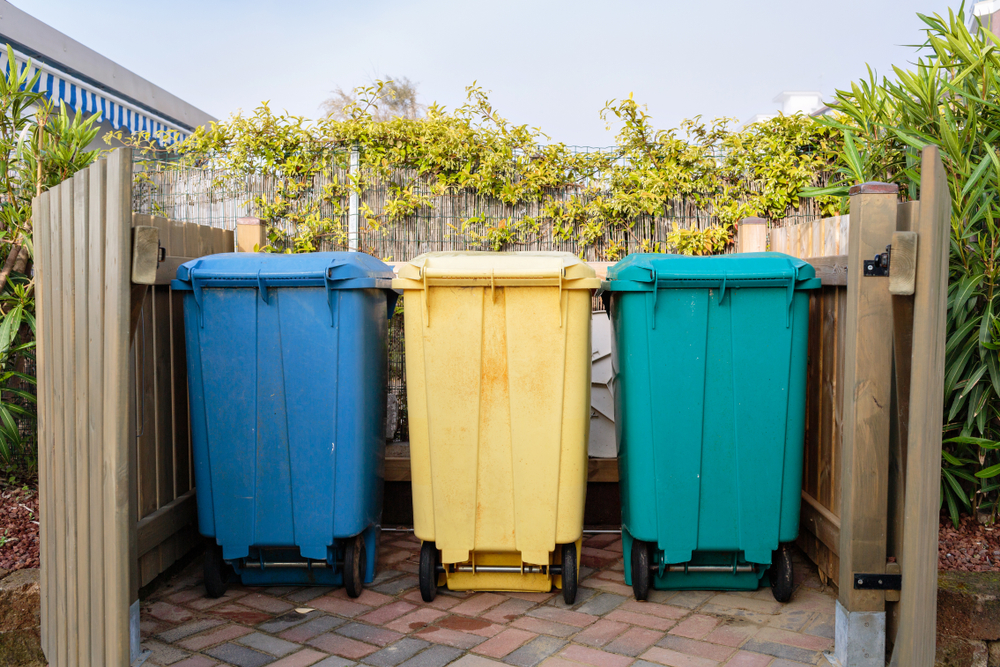 1. Determine the Size of the Skip You Need
Choosing the right size of skip is crucial to avoid any unnecessary costs or delays. Skips come in various sizes, ranging from small 2-yard skips to large 40-yard roll-on roll-off containers. Assess the amount of waste you need to dispose of and consult with a skip hire company like JustHire Bedfordshire to determine the appropriate size for your requirements. It's better to slightly overestimate than to find yourself with a skip that is too small to accommodate all your waste.
2. Consider the Type of Waste
Different types of waste require specific disposal methods. Before hiring a skip, it's essential to consider the type of waste you'll be generating. Whether it's general household waste, garden waste, construction debris, or hazardous materials, make sure the skip hire company you choose can accommodate and legally dispose of the specific waste you need to get rid of. JustHire Bedfordshire, for example, offers skips for various types of waste, ensuring proper disposal and compliance with regulations.
3. Check for Any Permit Requirements
In some cases, you may need a permit to place a skip on public land, such as a road or pavement. Regulations regarding skip permits vary depending on your location. Before hiring a skip, check with your local council to determine if a permit is necessary. Reputable skip hire companies like JustHire Bedfordshire can assist you in obtaining the required permits, ensuring a smooth and legal skip placement process.
4. Consider Accessibility and Placement
Make sure you have ample space on your property to accommodate the skip you intend to hire. Consider any access limitations such as narrow driveways, low-hanging branches, or overhead wires. It's important to communicate these details to the skip hire company to ensure they can provide a suitable skip and arrange for smooth delivery and collection. JustHire Bedfordshire offers a range of skip sizes to suit various accessibility requirements.
5. Know What You Can't Put in the Skip
Certain items are prohibited from being disposed of in skips due to safety and environmental concerns. These may include asbestos, batteries, electrical appliances, flammable substances, and chemicals. Familiarize yourself with the skip hire company's list of prohibited items to avoid any complications. JustHire Bedfordshire provides clear guidelines on what can and cannot be placed in their skips, ensuring compliance with regulations and safe waste disposal practices.
6. Understand the Cost and Terms of Service
Before finalizing your skip hire, inquire about the cost and any additional fees or charges. The price of skip-hire can vary depending on factors such as size, duration, and location. Make sure you are aware of any weight limits and the rental period included in the price. Carefully review the terms and conditions to prevent any unexpected surprises.. JustHire Bedfordshire offers transparent pricing and flexible rental periods, ensuring you have a clear understanding of the costs involved.
In conclusion, hiring a skip can be an efficient solution for managing your waste. By considering the points mentioned above and choosing a reputable skip hire company like JustHire Bedfordshire, you can ensure a seamless waste disposal process that is both convenient and environmentally responsible. So, whether you're renovating your home, clearing out your garden, or undertaking a construction project, keep these six things in mind before hiring a skip.