Training New Staff: Your Brief Guide
1 min read
While the ultimate goal for most businesses is to increase their levels of staff retention, decreasing the rate of staff turnover. However, in order to do this, it is important that you are prioritising the experience of your staff from the very beginning.
A well-trained staff is far more likely to be confident, engaged and satisfied. Let's take a look.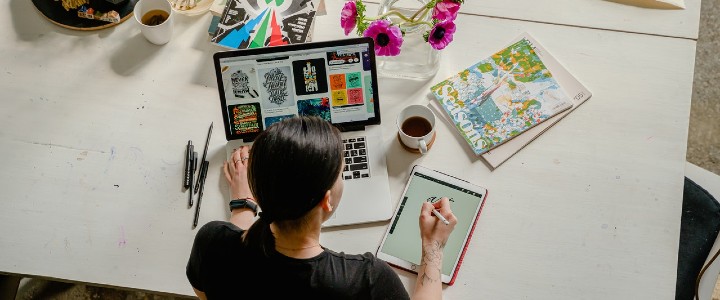 Streamline Your Onboarding Protocol
On-the-job training is important and unavoidable; however, in order to make things easier on yourself and your new starters, it would make sense for you to streamline your business's onboarding process as much as possible.
This allows you to alleviate some of the anxiety that they are likely to be feeling, as well as ensure that they have the knowledge, skills and tools at their disposal to do a good job right away. Think about your current process and protocol. Is it as effective as it could be?
Keeping the new starter up-to-date and opening the lines of communication is key.
Developing the Training Processes
One of the first things that you should do before you begin to develop the procedures is to first try to identify areas of weakness or inefficiency within the business. This might not be the easiest thing to do because, often, you are too close to be able to see the big picture. You could choose to work with a business like Citation ISO (formerly known as QMS). They help you to identify these issues and come up with a plan to address them.
When you have found the issues, you can then begin to work out how you can address them through your training procedures. Why do these issues exist?
Break down tasks and offer explanations. It might even be worth implementing a testing procedure to ensure that all of your employees understand the information that the training programme has been designed to impart.
Refine Your Approach Based on Results
If you want to ensure that your new staff always benefit from your best approach to training, it would make sense for you to continually look for ways to improve your approach. The best way to do this is to ask your new starters for feedback once they have gone through the training programme to see where you could improve.
Ask them what areas were effective and which ones were let down, and how they could be improved. This could mean testing at regular intervals to ensure that they have understood the information that you have set out. Being receptive to feedback is key to improving your efficacy as a manager.
You should also always do your best to try to be as available as possible to your new staff in their first few weeks in order to smooth the transition. It helps them to settle in and fosters a good working relationship between you and the new staff. Think about having regular check-ins until they feel comfortable going it alone, in which case their frequency can be decreased.
To Wrap Up
A business is only as effective as its employees; they do deal with most of the daily tasks, after all. The ultimate goal for a lot of businesses is, of course, going to be to increase their levels of staff retention; however, you will always need to recruit new staff for one reason or another. Your approach to training your staff directly translates to their performance.
If you frequently find your new starters floundering, it is likely to come down to your training programme, so bear this in mind.