Sustainable Home Gyms: How to Set Up Your Own
2 min read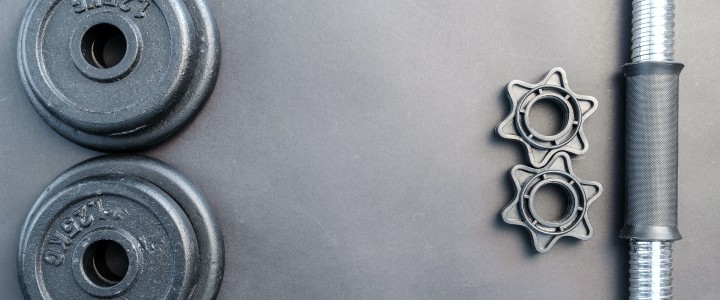 Sustainability isn't just a hot topic out there. It is something that we should all strive to live by every day. We all have seen the wrath of Mother Nature, and taking steps towards a sustainable lifestyle however small they might be is already a big help to the environment. Plus, a sustainable gym can give you big savings too.
That being said, extending sustainability to your home gym is a good move towards supporting your eco-friendly efforts. But, how do you set up one? Well, it takes rethinking the equipment and supplies that you buy for the gym, right from the material used, how you purchase, the energy use, and more. Here are some tips to help you set up a sustainable gym at home.
Equipment
Deciding on the best equipment to buy for your home is probably the hardest part of setting up a home gym. Use the following guidelines to ensure that you make sustainable choices.
Go for second-hand workout equipment
Buying secondhand fitness equipment is sustainable in several ways. One, it is already made, so you are saving the materials that could have been used to make a new one. Two, it is local, so it doesn't need shipping, which reduces the carbon footprint. Additionally, it comes with the added advantage of reduced cost. However, it also comes with some cons.
Used equipment might break down sooner and they don't come with a warranty. But, you can get around that by ensuring the equipment is in the right condition before making the purchase. They are also not energy-efficient and can really make the power bill go up.
Opt for recycled materials
Recycling is one of the best ways to avoid waste. Whenever you can, choose equipment made from recycled materials.
Buy only what you need
Buying equipment that you don't need for your workouts only to leave it to gather dust is the least sustainable decision you can ever make. Buy what you can use now and add to your arsenal as the need arises. For instance, buy a few dumbbell sets at the beginning, and keep adding more weight plates as you advance or when you need them.
Buy versatile equipment
Rather than filling your gym space with tons of equipment, look for pieces that allow you to do much more. This reduces your carbon print a great deal. For instance, resistance bands can replace pull-down, cable, and leg curl machines. A flat bench can allow you to do so many exercises including split squats, step-ups, dips, and more.
Avoid plastics
The amount of plastic waste in landfills is mind-blowing. So, always avoid plastic whenever possible. If you are buying dumbbells, go for Neoprene (synthetic rubber), cast iron, or metal. Get a cork or rubber yoga mat instead of plastic, TPE, or PVC.
Flooring
When thinking of the flooring of your home gym, you want it to be as low VOC as possible, less off-gassing and low odor. While rubber is almost the number one choice for most people for its durability and ability to handle a lot of impacts, it has high off-gassing.
It is good to use it on high-impact areas of the gym only. Avoid recycled rubber as it might contain contaminants such as metal and chemicals such as accelerators, vulcanizing agents and plasticizers.
However, you can find more healthy rubber choices such as virgin rubber, vulcanized rubber, calendered rubber, or rubber mixed with cork or natural latex. You can also opt for thinner rubber sheets, as they are less off-gas than thicker choices. Airing rubber outside for some weeks or months before installing help in off-gassing as well.
Other flooring choices that are less toxic include marmoleum, EVA foam, artificial turf, cork tile, wood and carpet. For portable floor mats for your equipment, yoga, NBR rubber makes a better choice. Avoid PVC and go for polyurethane-covered mats instead.
Sustainable supplies
You will need cleaning supplies to keep your equipment and gym area clean and disinfected. Rather than going for options that have harmful chemicals, stick to sustainable choices only. You can also make your own cleaning solution at home. For instance, a mix of rubbing alcohol, lemon juice, and vinegar makes a good disinfectant.
Energy use
Reducing energy use in your gym allows you to reduce your carbon footprint significantly. Be sure to find ways to keep electricity use at a minimum. You can alternate using cardio equipment with running outside or riding a stationary bike with cycling. Alternatively, find a powerless stationary bike for your gym.
Fitness technology is also advancing. There are gym equipment that comes with energy-generating fitness attachments to convert your energy output into usable energy for your home.
Conclusion
Setting up your own sustainable gym at home gives you the opportunity to keep fit while being environmentally friendly at the same time. Consider purchasing everything secondhand whenever possible. In addition, go for recycled materials and avoid plastics and materials with high VOC levels. Keep your electricity use at the minimum and use eco-friendly cleaning supplies in your home gym.