How Much Does Fly-tipping Cost Taxpayers?
2 min read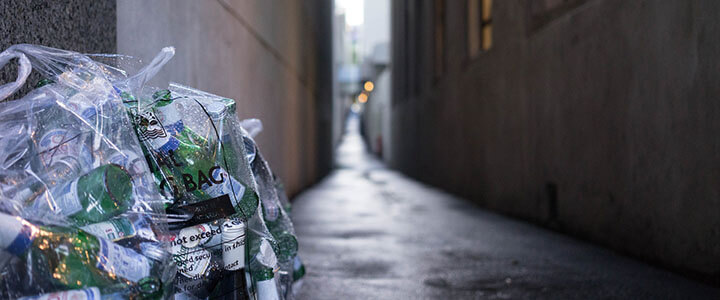 We're now living in a society in which we need to be more resourceful with where we are allocating our annual budget to ensure vast improvements across the country. With different areas across the government being underfunded, such as the National Health Service, taxpayers like to know where their hard-earned money is being spent.
To find out more, we've teamed up with Reconomy, your waste management providers, which has an unrivalled range of skip sizes that can discourage fly-tipping and help the country.
Fly-Tipping Summary
From the years 2007/8 to around 2011/12, we saw what looked like a continuous decrease in the amount of illegal fly-tipping across England. However, a spike saw an increase from 2013/14 onwards and has shown a continued climb in what now is the fourth year running of heightened fly-tipping activity — costing taxpayers an astonishing £58 million to clean up the mess.
Between April 2016 and March 2017, there were 1,002,000 events of fly-tipping which were found by councils across England according to the Department of Environment, Food and Rural Affairs (often referred to as DEFRA). This was comparable to around 114 fly-tips every hour of the day. However, not everyone that fly-tips gets caught and this can lead to local authorities pulling out extra money to fix the problem that is having an impact on the local community. The amount of fly-tipping in this time frame was a 7% increase from the previous year.
2015/16 saw councils enforce 494,000 actions against people who illegally deposited waste. However, in 2016/17, only 474,000 enforcement actions were carried out. Notably, the biggest fine that was issued was £25,541 after a meat company in Birmingham distributed waste.
Top 10 Areas for Fly-Tipping
When we looked to see which areas in Britain had the worst fly-tipping activity, the London Borough of Haringey was in the top spot with 39,036 incidents, showing a rate of 21% year-on-year increase. Manchester saw a total of 30,386 followed by Birmingham with 21,124.
However, when we got to the fourth position on our list, we found out that it was another borough of London: Hounslow with 22,255. This was followed by two more boroughs of London, Newham – 19,537 and Brent – 18,293. Northampton came in seventh place with 17,092 incidents and another London borough, Redbridge, had 16,225 incidents. Leeds City soon followed with 16,172 and then another borough of London, Hillingdon, had 14,032.
This shows that the areas surrounding London predominantly had the highest rate of fly-tipping. But, other areas, such as Bradford (13,720), Gateshead (12,449) and Sheffield (12,115), soon followed. This shows that this is an activity that is carried out across the country.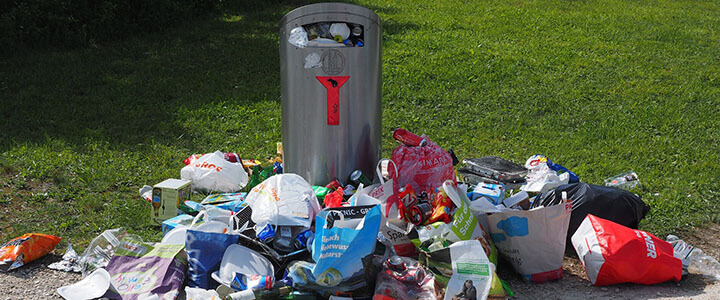 Punishments of Fly-Tipping
Due to the country being in crisis with regard to fly-tipping and what looks like an ever-growing increase in illegal activity, local authorities have been given the permission to issue fixed penalties. However, this must be between £150-£400 for small-scale offences, such as the dumping of fridges and sofas.
In extreme cases, the most one person can be fined is £50,000 but depending on the circumstances, this could also be up to five years' imprisonment.
Top Tips for Fly-Tipping Encounters
If you come into contact with any type of tip, you must report it. To do this, you will need to know the location of the fly-tip, the type of land that it has been placed on, the type of waste that it is (whether it could be hazardous or not) and the size of it, so that local authorities can try to fix the problem.
If you have witnessed the fly-tip in action, you will be asked further questions that will help identify the culprit and bring them to justice.
But what if somebody fly-tips on your land? Once someone has dumped their litter on your land, you ultimately become responsible for the clearing of it. However, you should always report this to the local council and, although they will not usually clear this for free, they will investigate and aim to prosecute. Make sure to keep records of any costs when it comes to the disposal, as you may be reimbursed if the trial is successful.
However, there has been a decrease in the number of prosecutions in England throughout 2016/17 with 1,602 in total — a 533 deduction on the previous year. 98% of these prosecutions were successful and resulted in a conviction of either a fine or prison sentence.
Although councils issued 56,000 fixed penalties in 2016/17, enforcement costed councils £16.9 million in the same year — which also added to the price of the clear-up.