Sustainable Packaging in the UK
1 min read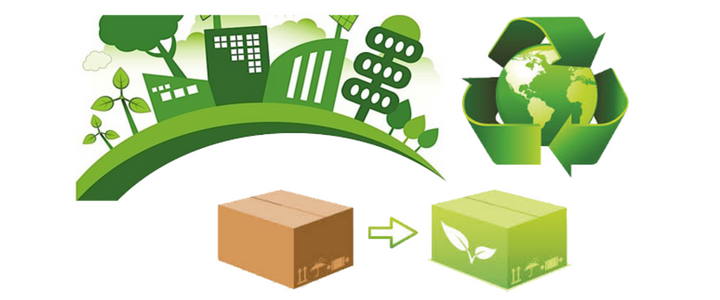 Packaging involves any material used to hold, protect, handle, deliver and present goods. This includes the whole packaging supply chain from the raw material to the finished goods. Packaging plays an important role in sustainable development.
Many businesses in the UK are currently cautious about the type of packaging they use in providing their products to customers. This is due to the increase in awareness on sustainability.
Hence, most businesses are forced to ensure sustainable packaging. For instance, green packaging developments are on the rise in the food and beauty industry. In addition to consumers pressure on industries to use a sustainable packing is the government's regulation on packaging within the UK.
The UK has a required producer responsibility regime for packaging. This enforces a legal mandate on businesses to make sure that the materials they use in packaging can be recovered and recycled. Businesses that make use of raw materials, manufacturers, pack fillers and sellers are influenced by this regulation.
The UK's packaging waste recovery and recycling targets by 2017 was announced on March 2012 as part of the budget. However, the targets apply to businesses under the Producer Responsibility Regulations. Subsequently, the total level of recycling and recovery will be lower since the targets apply to only obligated businesses.
The total recovery of materials (glass, aluminium, steel, plastic, wood, paper/card) by 2017 is forecasted to be 79%, of which 72% is recycled. By 2011, the UK had disposed 10.8 million tonnes of packaging waste where around 67% was recovered.
What principles have to be fulfilled for sustainable packaging to enhance sustainable development in the UK?
Effectiveness in relation to the society: sustainable packaging has to add value to the society by effectively containing and protecting products as they move through the supply chain; and by supporting informed and responsible consumption.
Efficient packaging system: packaging systems are designed to use efficient energy and materials as possible all through the life cycle of the product. This should comprise of material and energy efficiency in interactions with associated support systems such as storage, transport and handling.
Recyclable packaging material: packaging materials are cycled continuously through natural or industrial technical systems. This helps in minimising the material degradation and the use of upgrading additives.
Safe packaging component: Packaging components should not lead to any negative impact on human health or ecosystems.