The Importance of Green Thinking in Business
1 min read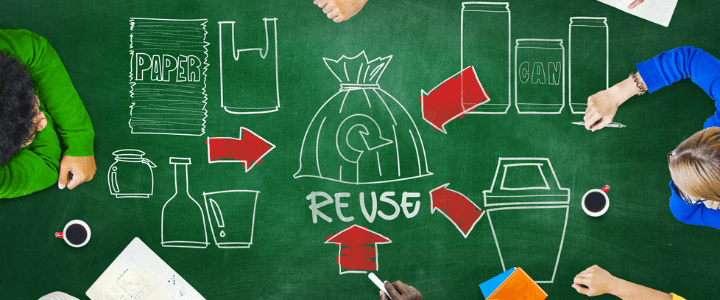 In recent years organisations have been (and are) moving with tremendous speed towards "green thinking" as never before. This is largely due to the great pressure from the global community, stricter regulations and increase in oil costs.
However, there is still a way too low proportion of organisations that are responsible enough for their operations, because it's not enough to only follow existing regulations. Organisations are expected to show more responsibility and the environment critically needs them to meet those expectations.
The first step organisations can take to reduce their impact on the environment is to adopt eco friendly business practices. Consequently, they should be able to reduce carbon footprints which results in better reputation.
In any case, this is easier said than done. The main challenge is to form a plan and get the whole organisation to act upon it and support it. A good reference point is to follow the three R's: reduce, reuse and recycle.
Being an eco friendly organisation is an ongoing process that needs a clear vision of what it means and how it will be implemented. The vision creates a benchmark and indicates what the organisation hopes to achieve in the nearest future.
The potential paradox of profitability and responsibility towards the environment, occur when the organisation's vision is not clear enough and the whole organisation is not heading the same way.

Green Thinking is Profitable
It is a common misconception, to associate environmental responsibility to expense. In fact, organisations are too often reluctant to act up on responsible behaviour, because they are afraid to gain too little or fail maintain their profit.
There is no doubt, that companies have to be profitable to survive and earn a higher return on shareholders' equity than they would realise by depositing money in a bank. But companies should be seen as more than just an "economic machines".
Indeed, there are clear evidence that those companies that are eco-friendly and practice responsible business activities are financially outperforming others that don't.
A study by nonprofit CDP, supports this claim and argues that companies that are actively taking steps towards environmental responsibility, are securing 18% higher return on investment (ROI) than companies that don't.
For instance, Apple Inc. claim that our planet deserves their best thinking. Put into practice, they are creating new solar energy, switching to greener materials of their products, and improving ways to recycle devices using robots. Last year, Apple Inc. reported their biggest annual profit in history.
In order to increase profit, companies should start with "going green" because they will reduce waste and save money, improve their reputation and build up competitive advantage.