4 Ideas for a Beautiful Green Christmas
1 min read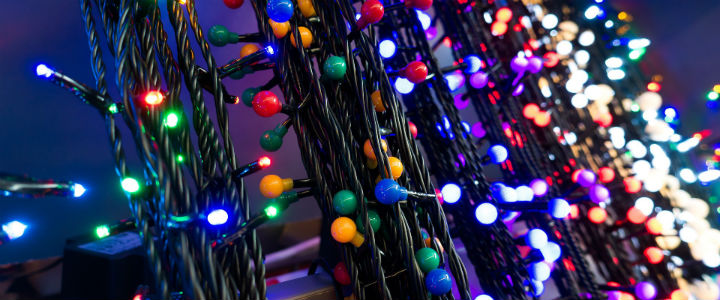 Are you thrilled by the coming holidays? Do you anticipate Christmas with the eagerness of a child, who just can't wait for the presents and the fun that surrounds this time of the year? If you answer yes, you fall under the category of the majority that is hyped about the end of December.
There is nothing wrong with celebrating Christmas, as long as it doesn't come at the expense of potentially harmful practices for the environment. Unfortunately, people generally tend to forget about environmental issues when there is so much excitement around them. Friends and relatives come for a visit, there are presents for everyone, holiday fun and feasts and all of the things that can get you carried away. Well, if you would rather retain your eco-friendly attitude during the holidays, here are some ideas to consider:
Efficient Christmas lights – surely the playful glow of Christmas lights can brighten up your mood. However, leaving the lights on for extended periods of time will produce huge amounts of CO

2

. According to some estimates, leaving the lights on 10 hours a day for two weeks produces enough emissions to fill 12 balloons. That is a single household we are talking about here. In order to go on the greener side, you can switch to LED lights, which are considerably less taxing in terms of electricity consumption. An even greener option is solar-powered lights. One more thing to look out for: always check if the lights you are using are in compliance with the Restriction of hazardous Substances directive of the European Union.

Be considerate about presents – it is estimated that over 4 tonnes of products used as presents arrive from abroad. Do you really need to spend hours browsing Chinese goods to buy as gifts? Why not head to your local store and see if they don't have anything interesting you could give as present? Look to support local businesses rather than rely on imported goods and try to look for the eco-friendly alternative. Always remember that you can gift experience instead of items – tickets for an interesting event, gift token, membership, etc.
Recycling during the holidays – according to

http://www.recyclenow.com/

there are going to be an extra 3mln tonnes of additional rubbish during the festive period. That makes roughly 5 extra bags per family. This presents an excellent opportunity to start recycling, instead of relying on rubbish removal all the time. You can always look for a doorstep service or look for a recycling depot near your location. That ought to

make your junk removal

a lot greener and eco-friendly.

Reduce wrapping – it is no surprise that wrapping makes for the largest part of Christmas waste. Always go for recycled paper solutions and natural options, such as raffia and string to tie up your presents. This means less trouble around rubbish removal.
Go green this Christmas and you will be one step closer to a cleaner and better tomorrow. There is no better alternative than eco-cautious behaviour during this wonderful holiday!