Power For Rural Schools In Mexico
1 min read
GPC, ANES and Ilumexico join forces to supply power in rural schools in Mexico.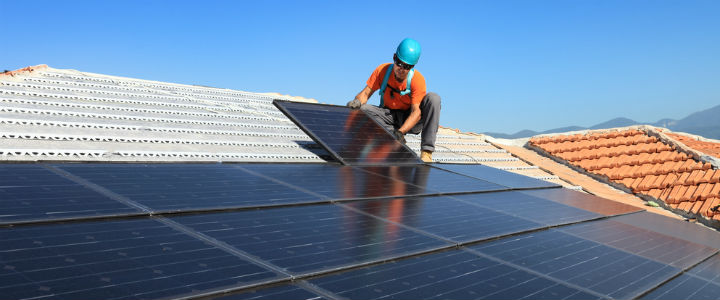 Green Power Conferences (GPC), the National Solar Energy Association (ANES) and Ilumexico got together to solve the problem of Mexican rural schools with no access to electricity. Ilumexico is a social enterprise founded by Mexican entrepreneurs which aims at providing clean technology energy equipment in areas with high marginalization. GPC is the company in charge of organizing Mirec Week 2015, one of the main events in Mexico on clean energy systems. And ANES is a strategic partner for this event.
The Secretariat of Public Education (SEP) has estimated that there are over 18,000 schools that have no proper power supply in Mexico. 120 of these schools are located in the state of Campeche. With the help of ANES and GPC, and as part of its "Iluescuelas" project, Ilumexico will be able to light up 28 rural schools in five states of the country by means of renewable energy.
It is clear that it is harder for a school with no access to power supply to go along the teaching and learning processes since they have very limited resources. Especially nowadays where computers are, in many parts of the world, almost a commodity. In fact, children in most schools around the world use computers to search for information and do their projects. Having no power at all is therefore a huge disadvantage for these Mexican schools.
GPC and ANES will contribute to the "Iluescuelas" project with three solar PV systems and their respective training program. This initiative, apart from contributing with a central cause as education, shows how problems can be tackled in a way that the environment is not damaged but protected, therefore leading to real sustainable development.
The president of Mexico's National Solar Energy Association (ANES) said that although it is true that Mexico is redesigning its energy structure by implementing a large-scale renovation, it is a fact that there are still inaccessible places of the country which could be electrified using autonomous photovoltaic systems. He emphasized also on the importance of companies and organizations to help these communities overcome their state of marginalization.
What is Mirec Week 2015?
Mirec Week 2015 is a central event in the Mexican clean energy calendar which will take place from the 18th to 22nd of May in Mexico City. It brings the latest news and trends in the solar energy industry and serves as a platform for interaction between key decision makers from the industry. The event is expected to host over 900 representatives and over 100 speakers, and will showcase over 270 companies in the clean energy industry, both from Mexico and international.
The congress will gather investors, developers, experts and industry leaders to address the challenges and opportunities of the regulation, operation, and financing of solar, wind, geothermal, and hydro projects. The event will bring together industry specialists and will showcase a rich agenda covering the most critical topics relevant to the industry and giving a panorama of the new energy era in Mexico. Mirec Week 2015 will deliver up to date content with expert speakers and hopes to get the audience engaged and to interact in the discussions.