Solar Energy Keeps on Shining
1 min read
As solar panels get more popular, their target audience broadens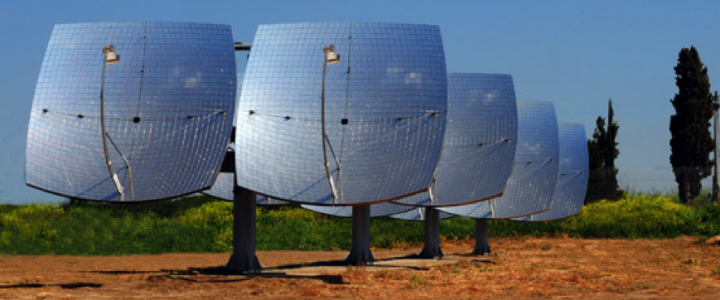 Solar panels are not only popular on the domestic market, but also among big companies that are switching to renewables to run their businesses. One original and latest news is that mosques in Jordan will be powered with solar energy by the end of the year.
6,000 mosques are expected to incorporate solar panels by the end of 2015. This project is being run by Jordan's Ministry of Energy and Mineral Resources and the Ministry of Islamic Affairs. Solar PV panels will be fitted on mosques' rooftops, starting with a pilot project of 120 buildings. The pace of the following stage of the project is dependent on the funding they receive for it.
What Is the Current Situation?
Mosques need energy to power air conditionings and lighting in order to provide a comfortable environment to worshipers during their five daily prayers. This normally leads to a monthly $1,400 budget assigned to power costs. Having the choice of incorporating solar panels to produce their own energy, it makes little sense that such a sunny country makes no use of this precious resource. In fact, 300 days a year are sunny, which makes Jordan an ideal location for photovoltaics.
At the moment, Jordan imports around 96% of its energy per year and the number of new mosques built per year reaches 150. This represents a big cost for the country.
What To Expect in The Future?
The positive forecast expects approximately 1,650MW of renewable energy projects to be completed in Jordan by 2020. Regarding solar energy, while there were only around 40 solar companies in the country by 2012, there are at the moment more than 100. In addition, this industry employs over 5,000 people.
Moreover, as is happens in the UK and many other countries that are putting an effort to expand solar energy, Jordan is planning to have a kind of Feed-in-Tariff. There is at the moment one mosque that sells surplus energy back to the main grid. This is expected to become more popular due to the solar friendly regulations set in 2012, where the Jordan government paved the way to net-metering. The scheme awards those households and commercial buildings that incorporate solar panels, with 125 Jordanian fils per kilowatt-hour of surplus energy that they send back to the grid.