African Solar Energy to Power UK Homes in 2018?
1 min read
Solar energy from North Africa is under the eye of investors who are seeking UK's government funding for this ambitious plan.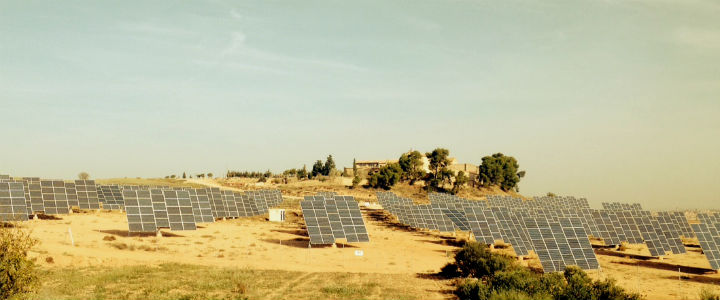 Various overseas energy producers are fighting to export energy to the UK. The Department of Energy and Climate Change (DECC) announced new rules to allow foreign energy producers to bid for contracts that guarantee subsidies to supply power. The so called "Contracts for Difference" indicate that British consumers must be granted the best deal, regardless where the energy comes from. In this respect, in order to get the contract for difference, energy providers now compete on cost effectiveness.
Despite the fact that the government is keen on importing energy from outside the EU, it is not showing any rush in making this particular African project happen. Moreover, the idea of receiving foreign energy is not positively welcomed by local energy producers that see this as an additional threat to their businesses.
TuNur is a partnership between Low Carbon (British renewables investor), Nur Energie, and Tunisian investors. The TuNur project might mean that around 2.5 million British homes will get solar energy from Tunisia by 2018. In order to connect to the European grid, there will be a substation near Rome connected to Tunisia by an undersea cable. For this to happen, laws were needed between the Tunisian parliament and the Italian network operator to regulate the export of energy. However, who will pay for this infrastructure is still undergoing debate and the final project is not expected to be operational before 2024.
The project is expected to bring 2GW of solar energy to the United Kingdom and the company involved said it has spent 10 million euros developing the new site. It claims to have collected on-site solar data during 3 years and they plan to use concentrated solar power technology for this project. In addition, the company claims that the electricity supplies will be secure and 20% cheaper than home grown sources like offshore wind.
No doubt the interest in the renewable energy industry is growing fast in the UK. However, it is unclear which source of energy will take the first place and also there will be complex discussions regarding the necessary investments for each project. Furthermore, apart from being a complicated industry, now there is a new factor that makes it even more complex, which is foreign competition. The UK government and the DECC have a lot of work ahead of them in terms of regulations and legislation.