Young Professionals in Renewables (YPiR)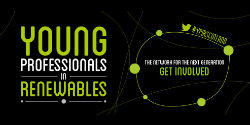 YPiR is an exciting new network which aims to bring together young professionals working in the UK renewable energy sector. The second networking night will take place on 19 February 2015.
Please note that starting from 27th February 2020, we are no longer accepting new media partnership proposals. Thank you for your interest!