Sustainable Purchasing Leadership Council
May 8, 2017

-

May 10, 2017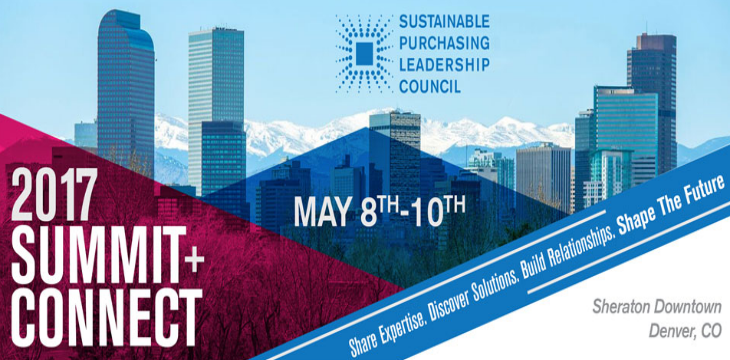 SPLC's annual Summit brings together 400 purchasing and sustainability professionals, suppliers, and NGO experts from diverse sectors and regions in order to share, simplify, and spread the best sustainable purchasing practices across the whole economy.
2017 Summit attendees will be the first to see and experience SPLC BENCHMARK℠, a new online platform developed by SPLC members for benchmarking sustainable purchasing leadership. As a registrant of the Summit, you will receive an exclusive invitation to test-drive the platform in the week preceding the Summit. The SPLC BENCHMARK℠ platform will be presented from the main stage on the first day of the Summit. Throughout the Summit, the platform will be available for demos at the SPLC expo booth. On the last day of the Summit, you will have the opportunity to engage with the developers of the benchmarking criteria in an interactive workshop.
Please note that starting from 27th February 2020, we are no longer accepting new media partnership proposals. Thank you for your interest!