SolarPower Summit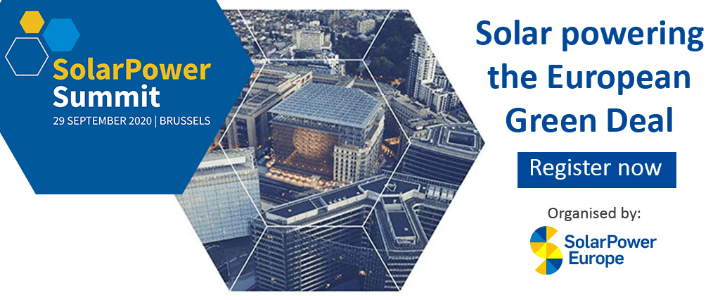 The 2020 SolarPower Summit, taking place in Brussels on 29 September 2020, comes at a turning point for the European Union.
As a new political cycle starts, the President-elect of the European Commission Ursula von der Leyen has announced that she will propose a European Green Deal in her first 100 days in office. This ambitious proposal aims to introduce a commitment into EU law to achieve climate neutrality by 2050.
The Green Deal will reflect lessons learned from Europe's 2020 climate and energy framework – to further the opportunities the energy transition brings: creating local jobs, supporting the competitiveness of EU businesses and securing Europe's industrial leadership in solar and renewables.  
Register before 13 January and save €150 on your tickets
Please note that starting from 27th February 2020, we are no longer accepting new media partnership proposals. Thank you for your interest!