Solar Software Summit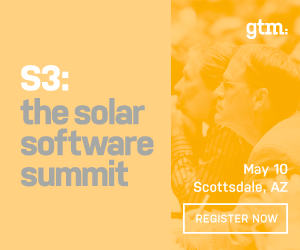 Introducing GTM's first software focused conference, S3: the Solar Software Summit. Join us along with Folsom Labs in Arizona for unrivaled networking opportunities and innovative, engaging panel sessions that will provide a unique mix of market intelligence and coordination among industry players. Make sure to check out Solar Summit 2016 starting right after S3!
Please note that starting from 27th February 2020, we are no longer accepting new media partnership proposals. Thank you for your interest!