1 min read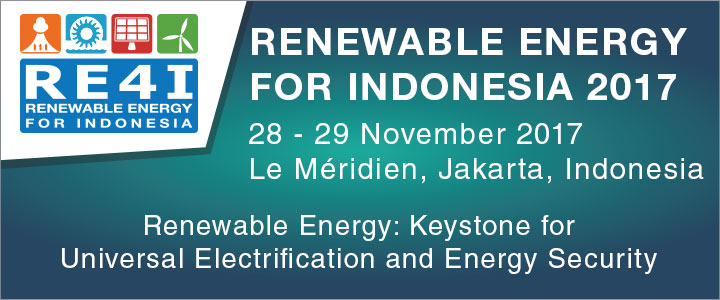 Renewable Energy: Keystone for Universal Electrification and Energy Security
Indonesia, with the world's fourth largest population has an aggressive goal to increase the share of renewable energy in the country's energy mix to 23 percent by 2025. With its overall potential to generate 788,000MW through new and renewable energy, Indonesia will serve as a model for clean energy deployment, especially for island nations, while providing a growing market for advanced renewable energy technologies worldwide.
With an expected population of 285 million by 2025, the greatest challenges of Indonesia to achieve universal electrification is their remote regions and islands that currently heavily dependent to high-cost diesel fuel that is often imported and transported over long distances.
Recognising the opportunity that Indonesia's energy market presents, the Government is committed on its 35 GW energy plan and make power more affordable for the people throughout the country. Efforts in improving the ease of licensing, providing incentives and adjustment on feed-in-tariff are part of the initiatives of the Government in increasing the deployment of renewable energy in the country; while initiating rural electrification programs to bring electricity to more than 12,600 villages lacking on-demand access, largely from renewable resources.
The hosting of the 3rd edition of Renewable energy for Indonesia (RE4I 2017) is to provide an interactive platform for potential investors and renewable energy technologies providers to understand the market directions, opportunities and economic priorities of the Government of Indonesia on the renewable energy sector, at the same time to build potential business networks with the local authorities and industry stakeholders.