Renewable Energy Cyber Security Forum
October 16, 2019

-

October 17, 2019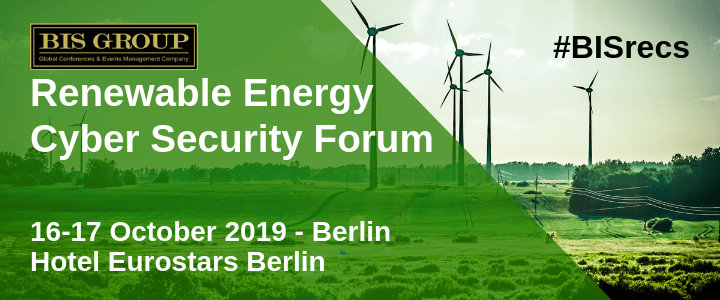 Renewable Energy needs a common understanding of cyber threats and mitigation strategies to enable assets to be protected over internal and external threats that could truly compromise businesses and result in heavy economic loss, reduction of energy production as well as serious PR repercussions.
Some of the companies speaking: innogy Innovation GmbH, WiseEnergy.eu, PSE, Siemens Gamesa, RES Group, European Commission, GE Renewable Energy, Yaskawa Solectria Solar, SMA Solar Technology AG and much more
Key topics on the agenda:
• The future of cyber security for the renewable sector
• Risk assessment & management strategies
• Data access and breach accountability
• Technology and cyber security challenges
In the Chair Day 1: Dr. Theo Tryfonas, Associate Professor of Smart Cities at University of Bristol
In the Chair Day 2: Dr Kosta Xynos, CEO at Mycenx
Registration Link: https://bit.ly/2kcwLyf
Contact Details: Lina Kozina, Project Manager (linak@bisgrp.com)
Updates on the Forum:
LinkedIn: BIS GROUP
Twitter: #BISrecs
Facebook: BIS Group s.r.o
Please note that starting from 27th February 2020, we are no longer accepting new media partnership proposals. Thank you for your interest!