RecyclePlast in a Circular Economy
May 7, 2019

-

May 8, 2019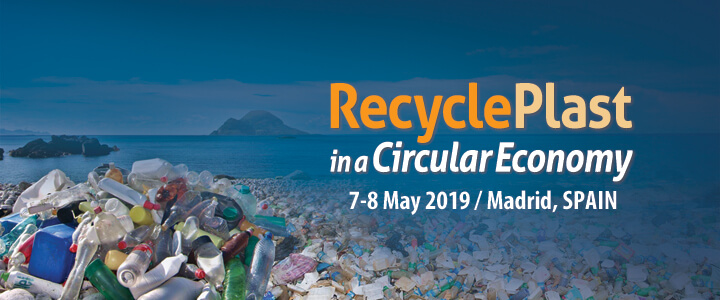 CMT is pleased to announce the RECYCLEPLAST in a Circular Economy in Madrid on 07-08 May, 2019. In view of EU's announcement last October, more companies are preparing their commitment to recycle to meet EU targets by 2025. The rising demand for RPET material is being met by regional trade and improved processing. CMT's RECYCLEPLAST in Madrid brings together leading panel to support an increased demand for recycled plastics. Themed: "Time to Act Now! – Improving Recyclability Across All Value Chain & Meeting Targets by 2030". The Event Highlights include:
Improvements/ overhauling of waste management models
Updates on investments in collection, sorting & recycling infrastructure
How will the industry reach recyclability targets – brandowners' perspective
Can current recycling technologies meet higher ambitions?
Fighting ocean plastics – initiatives on developing better waste management practices
For information about the full Program please click on the link: www.cmtevents.com/main.aspx?ev=190514&pu=278603
Or contact Ms. Hafizah Adam at hafizah@cmtsp.com.sg /+65 6346 9218
Please note that starting from 27th February 2020, we are no longer accepting new media partnership proposals. Thank you for your interest!