PV Operations Europe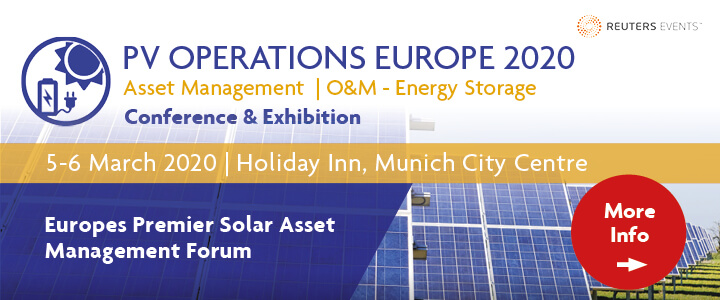 The 5th Annual PV Operations Europe (March 5-6th, Munich) is dedicated to maximising the value of every European solar asset, promising two days of tailored, high interactive, peer to peer learning opportunities for Solar Investors, Asset Owners, Developers, Asset Managers, O&Ms and leading service providers.
Please note that starting from 27th February 2020, we are no longer accepting new media partnership proposals. Thank you for your interest!