2020 Western China (Chengdu) Int'l Solar Photovoltaic & Energy Storage Technology Exhibition (PV Chengdu 2020)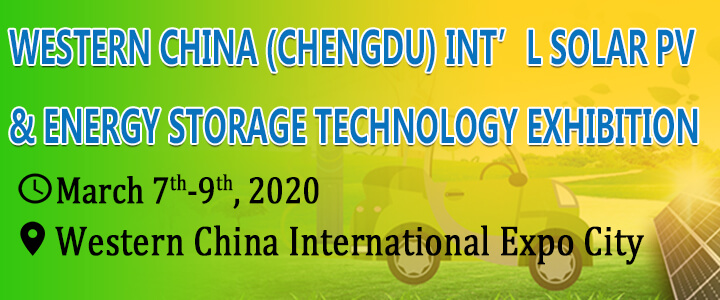 PV Chengdu 2020 is envisioning an exhibition floor of 15,000 sq.m, with 200 quality exhibitors displaying state-of-the-art PV technology, like raw material, PV panels, batteries, cells, inverter, controller, connector, cable, mounting system, production, monitoring, testing, cleaning equipment, PV application, storage battery, etc.
Please note that starting from 27th February 2020, we are no longer accepting new media partnership proposals. Thank you for your interest!