PENREC 2018
June 27, 2018

-

June 28, 2018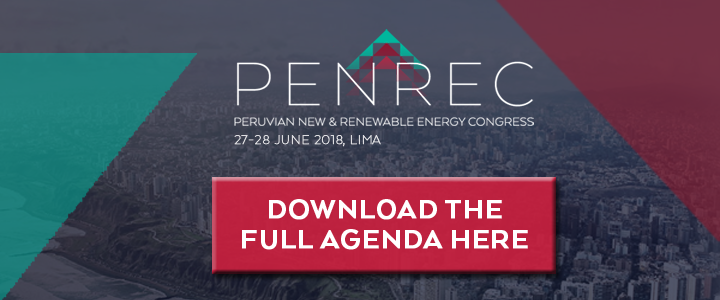 On 27-28 June 2018, PENREC– the Peruvian New & Renewable Energy Congress, returns to Lima for the second year running to continue and evolve the debate around the clean energy transition in this up-and-coming South American market.
As Peru solidifies its foothold in the global renewable energy stage, the opportunity is arising to prove your value in this unique and exciting market.
Please note that starting from 27th February 2020, we are no longer accepting new media partnership proposals. Thank you for your interest!