1 min read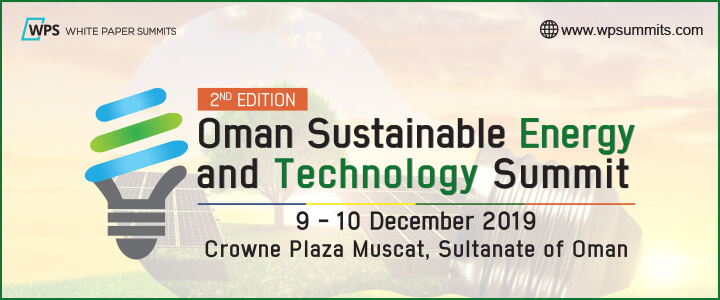 The 2nd Edition Oman Sustainable Energy and Technology Summit will be held from 09 – 10 December 2019 at the Crowne Plaza Hotel, Muscat, Sultanate of Oman.
The Summit takes into account, the current energy landscape; bringing together regulatory authorities, senior stakeholders, policy makers, influencers, and solution providers driving the clean energy eco-system in the region.
Sustainability and clean energy are highly featured on the national agenda in most Middle East countries. The Sultanate of Oman incorporates sustainability as a national objective; charted out in its Vision 2020 programme. The Vision 2020 programme aims to achieve economic resilience by diversifying the Sultanate's economy away from its traditional dependence on oil & gas exports while working towards the optimal exploitation of its natural resources.
The Sultanate of Oman has forecast an increase in peak power demand of 53%, reaching 9.96GW by 2023, of which, 11% of all electricity generated will be from renewable energy sources. By 2030, renewable energy will account for over 30% of the energy mix.