Oman Energy & Water Conference & Exhibition
November 30, 2020

-

December 2, 2020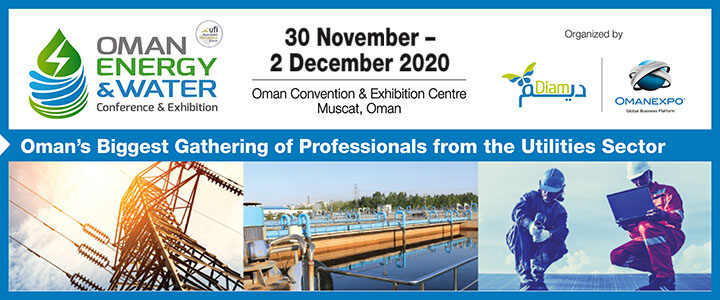 Oman Energy & Water Conference & Exhibition is an international event dedicated to the water and wastewater industry along with power generation, renewable and alternative energy, transmission and distribution-related industries.
The event is the annual gathering for PAEW where they meet their partners, contractors and suppliers and is designed to be the largest platform for stakeholders to discuss real issues and solutions pertaining to the automation, energy and water challenges and opportunities in Oman.
Satyam Chopra
Exhibition Director
Tel: +968 24660124
Mobile: +968 99344198
Email: satyam.chopra@omanexpo.com
Please note that starting from 27th February 2020, we are no longer accepting new media partnership proposals. Thank you for your interest!