Oil & Gas Thailand 2019
October 9, 2019

-

October 11, 2019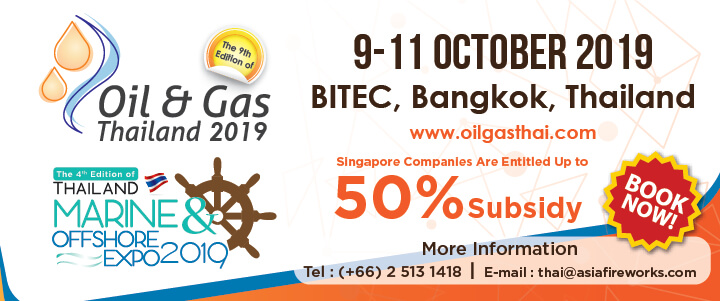 The 9th edition of Oil & Gas Thailand (OGET) 2019 is the only specialised oil & gas technology event in Thailand that brings together an international congregation of both upstream and downstream oil & gas and petrochemical companies and also its supporting industries gathered in the capital city of Bangkok, Thailand to showcase the latest developments in the oil and gas and petrochemical industry.
Highlights Of Oil & Gas Thailand (OGET) 2019:
A more than 500sqm Singapore Pavilion featuring the latest Oil & Gas and Petrochemical Technology
Oil & Gas Thailand 2019 And Petrochemical Asia 2019 Technology Seminars
Please note that starting from 27th February 2020, we are no longer accepting new media partnership proposals. Thank you for your interest!