1 min read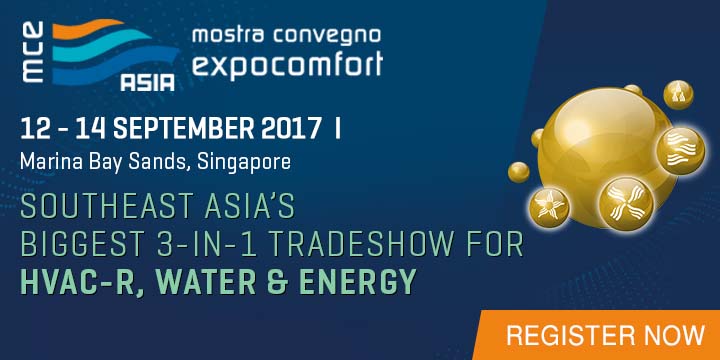 About MCE Asia
Mostra Convegno Expocomfort (MCE) Asia is a trade exhibition for energy efficient solutions for the built environment, dedicated to HVAC-R, Plumbing Technology, Sanitary Accessories, and Solar Energy.
Endorsed by the Building and Construction Authority of Singapore, the Singapore Green Building Council and many other reputed industry partners, it is where international manufacturers, innovative startups and Southeast Asian buyers and influencers converge to source, network, learn and transform their business.
MCE Asia is co-located with Build Eco Xpo (BEX) Asia, a highly anticipated green building exhibition within the region, and the International Green Building Conference (IGBC).
Visit us at www.mcexpocomfort-asia.com for the latest event updates or contact us at info@mcexpocomfort-asia.com for more information.