Microgrid West Conference 2018
August 29, 2018

-

August 30, 2018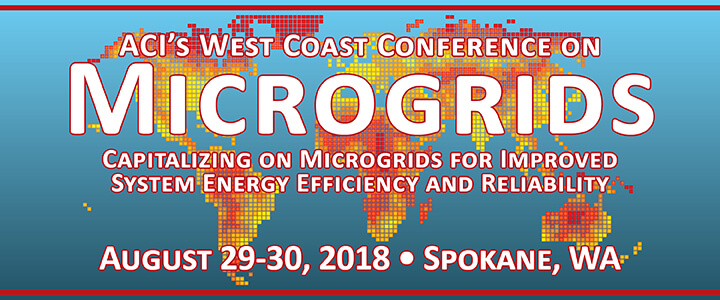 This two-day industry event offers panel discussions, receptions, case studies, and networking opportunities that will leave you prepared on how to capitalize on microgrids for increased clean energy use and integration.
You can ask your own questions and get advice from our panel experts, tailored to your specific needs when we open for live Q&A from the audience.
Key topics:
Microgrid design and implementation
Sustainability and security through increased use of microgrid
Microgrids powered by alternative sources
Feasibility issues: project financing and investor perspectives
Pros and cons of a privately funded microgrid
AND MORE
Book now to save $200 on registration when you mention Green Journal and Green Match. Use discount code: MG7YL
Registration includes: Drinks/meals, site visits, break receptions, panel discussions, sponsored workshops, and a post documentation package
Registration Pricing:
$1,595 – Academic, Gov., Non-Profit
$1,995 – Utility, Consultants, Solutions, Services
Please note that starting from 27th February 2020, we are no longer accepting new media partnership proposals. Thank you for your interest!