Konstruksi Indonesia
November 6, 2019

-

November 8, 2019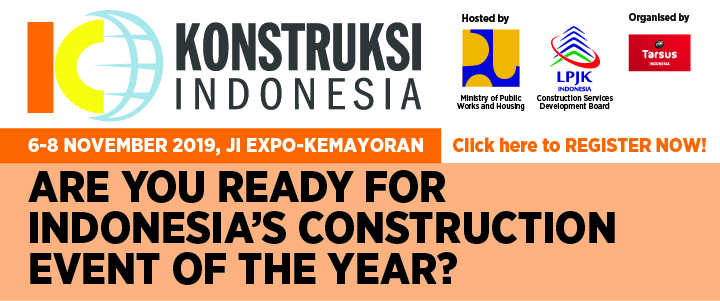 Returning for its 17th year, Konstruksi Indonesia is the government's flagship event for heavy construction and civil engineering. The event continues to provide the perfect platform for
companies from across the entire construction supply chain to access the local market and connect with key buyers in a professional environment.
Konstruksi Indonesia 2019 will take place alongside several other industry leading events which makes it the Indonesia's complete solution for construction future development.
Why Choosing Konstruksi Indonesia 2019?
The best platform to showcase your company's products & solutions to over 12,000 civil engineering, construction, infrastructure buyers and influencers
Get the chance to promote your product capabilities, o-stand, through our Live Demonstration Programme
Maximise your business potential – pre-arrange business meetings withbuyers via the Konstruksi Indonesia Global Meetings Programme
Engage with government and private project owners, stakeholders and investors
Position your company as an industry thought-leader by participating in our range of educational content programmes
Offers a unique forum to network with over 200 companies in the collocated specialized infrastructure trade shows
Please note that starting from 27th February 2020, we are no longer accepting new media partnership proposals. Thank you for your interest!