1 min read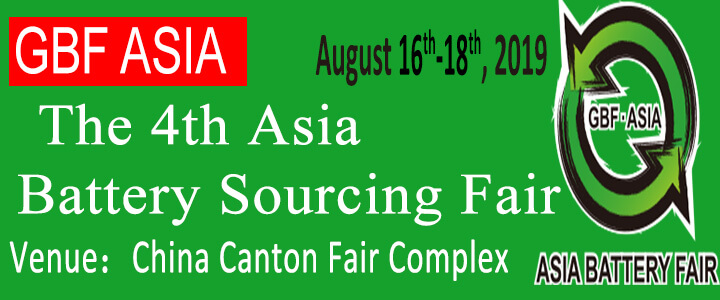 2019 Asia Battery Sourcing Fair will be Held Grandly in Guangzhou
To stage China's Professional Battery Trade Show in 2019, Asia Battery Sourcing Fair (GBF ASIA) plans to fill 40,000 sq.m show floor with 800+ exhibitors! Concurrent Held with Asia Power Battery & Storage Technology Summit, that will be an other highlight, featuring 40 sessions in 2 days to be starred by 100+ industry experts!
Thanks for GBF Asia's great supporters of Taiwan Battery Association, Dongguan Lithium Battery Industry Association, Xinxiang City Association of Battery Power, China Energy Storage Alliance (CNESA). Let's make a date with battery equipment and related products' professionals together in China Import and Export Fair Complex, Guangzhou, China during August 16th -18th.
If you are interested in exhibiting or visiting, please let us know through the given contact below!
Guangdong Grandeur International Exhibition Group
Contact Person: Avery
Tel: 86-20-22106418
Mob: 86-18928774207
E–mail: hw4@grandeurhk.com
Website: www.battery-expo.com