EV Infrastructure Summit
October 7, 2020

-

October 8, 2020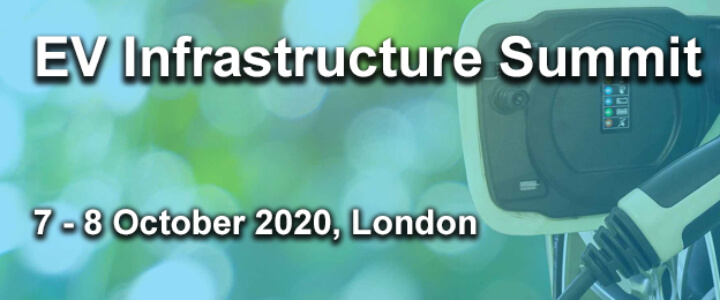 The government's announcement in February 2020 that it is bringing forward the ban on petrol, diesel and hybrid cars from 2040 to 2035 has sharpened the focus on how the UK is going to have the necessary EV infrastructure in place, in time to meet this challenging timetable.
The second edition of the EV Infrastructure Summit (7-8 October) will focus on the opportunities and challenges involved in establishing a UK-wide charging infrastructure.
The conference will feature insightful presentations from, and informed debate between, senior experts and government representatives on the key topics involved in the roll-out of EV infrastructure. The programme will also look at the wider implications for the interconnected transportation, infrastructure and energy industries.
The EV Infrastructure Summit provides a platform on which senior representatives from the key sectors involved will discuss the national 2050 zero-emission targets, at a time when there is a great deal of uncertainty about how they will be achieved. Energy industry leaders attend this now well established annual gathering to obtain insights that will inform their investment decisions in the upcoming year. Car manufacturers are present to strategise about their EV manufacturing strategies and to meet key stakeholders to discuss their fleet deployment in the UK. Charging infrastructure providers come to the summit so that they can understand the government's developing policy in this area and make assessments about future demand for their product. The transition to EVs will be covered in full during two days of invaluable networking opportunities and a stellar line-up of speakers focused on highly relevant content.
Key Topics Will Include
The OLEV Plan for High Power Charging
Adapting business needs under the ULEZ
Funding, incentives and support for EV market transition
Charging infrastructure – reflecting on proposals for electric vehicle chargepoint smart technology regulations.
What are the general opportunities and the main challenges?
Delivering the UK's long term infrastructure planning and the appropriate regime. Investing in EV infrastructure, both grid and charging – what needs to be done to make this happen and to scale?
Perspective of the automotive industry
The UK's readiness to accommodate a fleet of 10 million electric vehicles
The fleet solutions – delving deeper into a fleet's real-world performance
Supply chain analysis and market opportunities – vehicles, batteries and skills
The state of EV innovation, recent developments and mid-term expectations
Financing the scaling of EV charging infra
The grid market impact of EV charging and V2G
Speakers
Patrick Ayad, Partner and Global Head of Automotive and Mobility, Hogan Lovells
Frances Warburton, Director, Energy System Transition, Ofgem
Matt Allen, CEO, Pivot Power
Stefan Barrow, Director – Infrastructure, MUFG Bank, Ltd
Aaron Berry, Deputy Head, Office for Low Emission Vehicles (energy and infrastructure), Department for Transport
Christina Calderato, Head of Transport Strategy and Planning, Transport for London
Tom Callow, Head of External Affairs, BP Chargemaster
Ian Cameron, Head of Innovation, UK Power Networks
Sam Clarke, Founder, Gnewt
Philip New, Chief Executive Officer, Energy Systems Catapult and Chair, Electric Vehicle Energy Taskforce
Graeme Cooper, Project Director – EV, National Grid
Karl Anders, Managing Director and CEO UK, innogy eMobility SE
Philippa Eddie, Commercial Finance Specialist, Infrastructure and Projects Authority
Ian Featherstone, Account Manager, Supply Chain, Energy Saving Trust
Steve Gooding, CB FCILT FCIHT, Director, RAC Foundation
Phil Hack, Technical Managing Director, The Electric Vehicle Network
Toddington Harper, CEO, GRIDSERVE®
Alex Harrison, Energy Partner, Hogan Lovells
Oliver Johnson, Business Development Manager, ABB
Edmund King OBE, President, The AA
Dr Marco Landi, Innovation Lead – Vehicle-to-Grid & EV Charging, Innovate uk
Natasha Patel, Director, Baringa Partners
James McKemey, Head of Insights, Pod Point Ltd
Reza Shaybani, Co-Founder and CEO, The Electric Vehicle Network
Rubina Singh, Global Channel Strategy Manager, Centrica Business Solutions
Stephane Tetot, Director, BlackRock Infrastructure
Paul Barnfather, Head of Electric Vehicle Infrastructure, EA Technology Ltd
Mike Wilson, Chief Engineer, Highways England
Delegate Fees
| Registration Type | Cost |
| --- | --- |
| Private Sector Fee | GBP 995.00* |
| Public Sector Fee | GBP 495.00* |
| Academic Fee | GBP 250.00 |
* The Green Journal network can get 20% off the private and public sector fees quoted above with code: EVI2GJ
Registration Options
In all cases the code above must be mentioned for the discount to be applied.
Please note that starting from 27th February 2020, we are no longer accepting new media partnership proposals. Thank you for your interest!