1 min read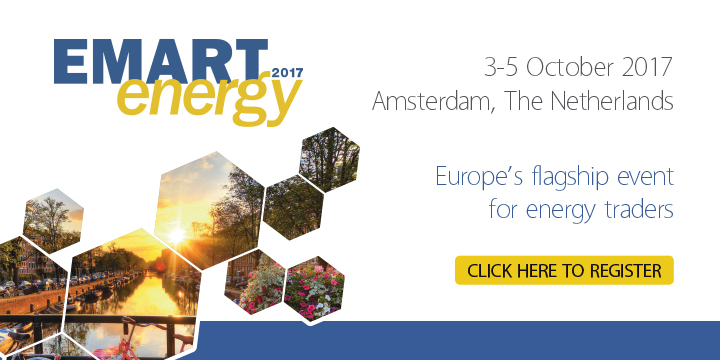 EMART Energy is the no. 1 networking platform for European energy traders and in 2017 will co-locate with European Utility Week, allowing its attendees to get in touch with a broader scope of solutions and experiences in the energy sector. This year's EMART Energy conference programme is themed "Energy trading in an era of decentralization" and will focus on topics such as: making use of decentralization, external technology drivers, digitalization: What opportunities arise?, renewables entering the market & electrification and will feature analyses on energy price drivers and the latest innovations in trading.
European Utility Week is the premier landmark event in Europe for the entire smart utility sector, accumulating over 12,000 international smart energy stakeholders and 600 exhibitors.
It is a dynamic and energizing 3-day business, innovation and information platform in the form of a conference-led exhibition. The event facilitates greater networking and content sharing opportunities across the entire energy spectrum from generation to end use. The programme is developed to serve every level of the utility value chain in the form of a strategic and policy forming environment during the exclusive Summit and the more practical case studies presented during the Hub Sessions, free to attend for all visitors.
Attending EMART will also give you access to another 3 co-located events including:  Energy Revolution Europe, exploring the most recent developments in renewables integration and energy storage, Intelligent Buildings Europe, emphasizing the importance of buildings in our everyday life and the key role they have in our smart cities future, and the highly revered innovation programme Initiate! working with startups, young talent and industry professionals.