Electrified and Smart Vehicle Asia 2019
April 15, 2019

-

April 16, 2019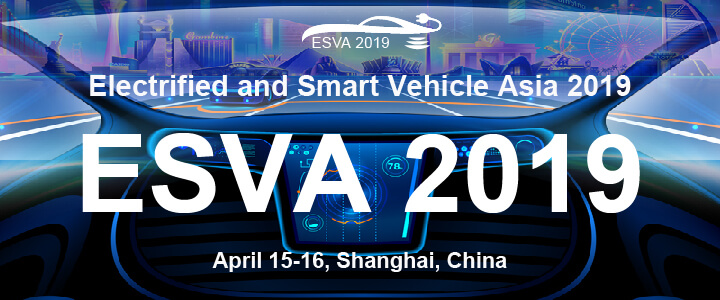 The 'Automotive New Four Modernisations' are the consequent trend driven by technical innovation. The integrated development of electrification, connectivity and intelligence promotes the revolution of mobility and brings shared mobility. It will also become a revolution of consumption. Recently, the rapid promotion of automotive new four modernisations brings a new wave of technical reform, and also brings new opportunities and challenges to enterprises.
The Electrified and Smart Vehicle Asia 2019, organised by UMS Institute, is going to be staged on April 15-16 in Shanghai. This event will gather 300 delegates from global and domestic OEMs, electric vehicle, Tier 1 and auto parts, ADAS suppliers, interiors, materials vendors, network solutions, software & hardware, map & navigation and academic institute. And it will also provide a high-end platform for commercial networking and technology communication which promotes collaborative development and open cooperation as well as accelerating vehicle electrification and intelligence.
The theme:
Reform of Automobile New Four Modernizations
C-V2X Boosts Digitalisation and Intelligentisation of Urban Facilities
Innovative AI Creates Interactive 3D Virtual Scenes for Vehicles
High-Performance Automotive Intelligent Computing Architecture
CAN+Ethernet Defines the Smart Vehicle Revolutions
Intelligent Vehicles with Data Drive
Fog Computing: Enabling the Management of Autonomous Vehicle in 5G Networks
E-mail: ujur.yu@umsinstitute.org
Please note that starting from 27th February 2020, we are no longer accepting new media partnership proposals. Thank you for your interest!