Asia Rubber & Plastics Expo 2020
March 19, 2020

-

March 21, 2020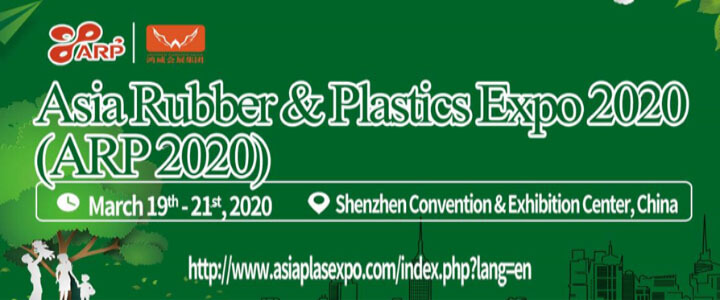 Asia Rubber & Plastics Expo 2020 is expected to cover 30000+ square meters with more than 800 booths and 50000 visits.
Supported by 100+ global professional media and trade associations, the show has attracted dozens of exhibitors by the September of 2019. What's more, our diverse and pertinent live activities and events are also available to all attendees!
Exhibition Scope
Plastic Products
Raw materials, auxiliaries
Machinery and equipment for the plastics and rubber industries
Semi-finished products, technical parts and reinforced plastics
Mould
Extrusion dies, injection molds, blow molds, hot runner systems, etc.
Chemical Dyestuffs and Auxiliaries
Package and Printing
If you are interested in visiting or exhibiting, please don't hesitate to contact us today!
Guangdong Grandeur International Exhibition Group
Contact Person: Avery
Tel: 86-020-29188711
Mobile/Whats App: 86-18928774207
Email: hw4@grandeurhk.com
Please note that starting from 27th February 2020, we are no longer accepting new media partnership proposals. Thank you for your interest!