Asia (Guangzhou) Battery Sourcing Fair (GBF ASIA)
August 16, 2018

-

August 18, 2018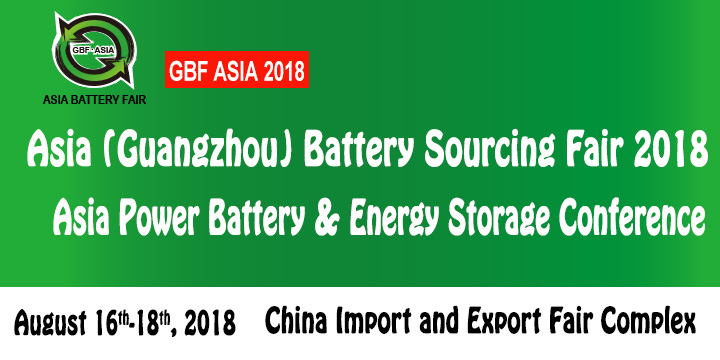 As a Global Battery Industry Procurement Trade & Technology Exchange Integration Platform, Asia (Guangzhou) Battery Sourcing Fair (GBF ASIA) focus on power, energy storage, 3C batteries and related applications. The whole industry chain of battery sector showcased as well as the international buyers gathered could proceed global battery trades and technical exchanges.
GBF ASIA 2018 Strives to Fill 3 Exhibition Halls With 450+ Exhibitors! Battery and manufacturing equipment exhibitors are projected to maintain an overwhelming presence, while more active participation is expected from graphene, supercapacitor, and hydrogen fuel cell suppliers due to Chinese government's strong attention to these sectors. Seeing more and more battery manufacturer is setting up their own EV production line, GBF Asia will be adding EV to its exhibit range.
Colorful Concurrent Activities:
2018 Asia Power Battery & Energy Storage Summit
Multiple 
Concurrent e
vents
:
The 10th Guangzhou International Solar Photovoltaic Exhibition (PV Guangzhou 2018)
The 7th Asia-Pacific Biomass Energy Technology & Equipment Exhibition (APBE 2018)
The 8th Guangzhou International Power Products and Technology Exhibition (Power Expo 2018)
For more information please contact Aileen Chen via sales9@grandeurhk.com or 86-20-29806525.
Please note that starting from 27th February 2020, we are no longer accepting new media partnership proposals. Thank you for your interest!