ANDREC
November 14, 2017

-

November 17, 2017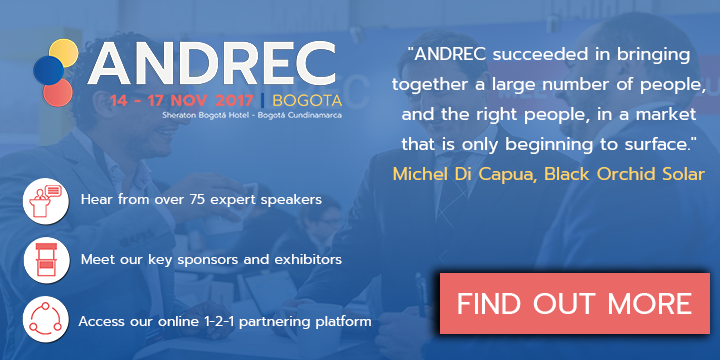 UNLOCKING LATIN AMERICA'S SLEEPING GIANT OF RENEWABLE ENERGY
In its second year, ANDREC will unite Colombia's government stakeholders and early stage renewable energy developers, consultants and operators with a host of international players from project development, investment and technology manufacturers.
Get a 20% discount off of your ticket price by booking online and entering the promo code: greenmatch20
Please note that starting from 27th February 2020, we are no longer accepting new media partnership proposals. Thank you for your interest!