1 min read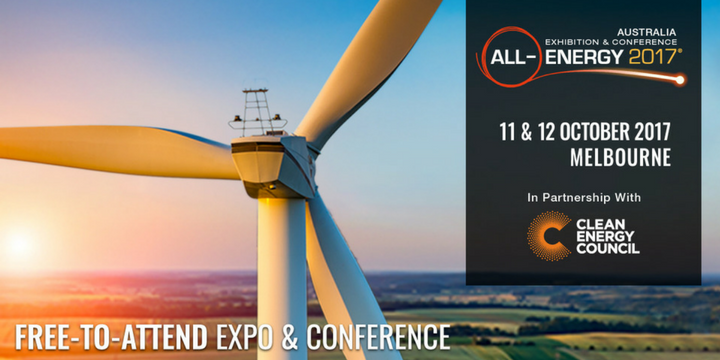 All-Energy is Australia's most comprehensive clean and renewable energy event and takes place at Melbourne Convention & Exhibition Centre on 11-12 October 2017.
The free-to-attend, business-to-business conference and exhibition will open up a world of opportunities for the clean energy sector.
The conference showcases the contribution of renewable energy, sustainability and energy efficiency into Australia's energy mix, creating pathways to a cleaner and alternative energy future and by advancing innovative partnerships. This year's conference covers renewable and clean energy policy, technology, finance, economics and project development across five streams including solar, energy management, wind energy, energy storage, bioenergy and more. It also includes additional sessions for professional development and training run by the Clean Energy Council.