9th Edition Hydropower Plants Digitalization Forum
December 4, 2019

-

December 5, 2019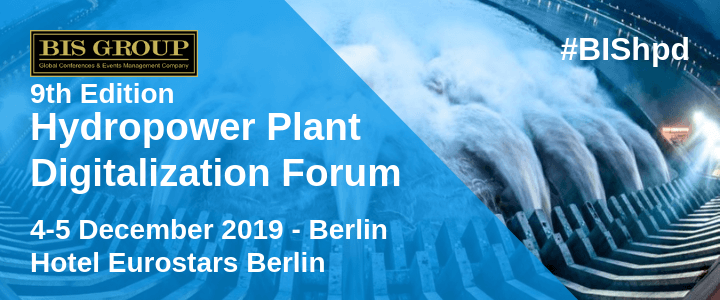 The digitization of hydropower plants, control systems and surrounding networks promises to significantly improve its asset management and performance. That's why after another successfully held meeting, we're bringing Hydropower Plant Digitalization Forum back to Berlin in December 2019!
At The 9th Edition Hydropower Plants Digitalization Forum, you can expect to be a part of engaging discussions on how to enhance hydro plant efficiency through digitalization. Our invited experts will provide all attendees with actionable insights on the use of data analytics, AI and blockchain for minimizing risks and reducing operational costs.
Key topics on the agenda:
• Digital hydropower plant: a look into future
• Unlocking the power of big data within hydro scope
• Hydro o&m optimization & business models
• Advanced condition monitoring and predictive maintenance
• Artificial intelligence, machine learning and blockchain's role in hrdyo power industry
• Hydro fleet management and cost reduction
Registration Link: https://bit.ly/2kpEk4N
Contact Details: Lina Kozina, Project Manager (linak@bisgrp.com)
Updates on the Forum:
LinkedIn: BIS GROUP
Twitter: #BISsspv
Facebook: BIS Group s.r.o
Please note that starting from 27th February 2020, we are no longer accepting new media partnership proposals. Thank you for your interest!