6th Residential Energy Storage Forum
March 31, 2020

-

April 2, 2020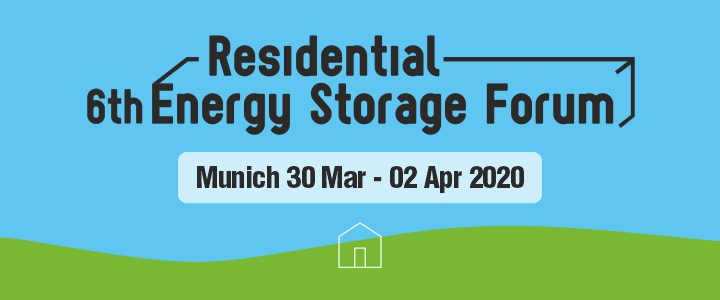 We've arranged a special discount just for you to attend the 6th Residential Energy Storage Forum. Come join us in Munich and learn from the experience of 12 utilities, 3 C&I organisations, and 4 regulators from 16 different countries!
Simply enter the discount code: RESFPARTNER at checkout to enjoy a 10% discount on your tickets. Buy tickets here!
Please note that starting from 27th February 2020, we are no longer accepting new media partnership proposals. Thank you for your interest!