4th Offshore Mexico Congress 2019
November 11, 2019

-

November 12, 2019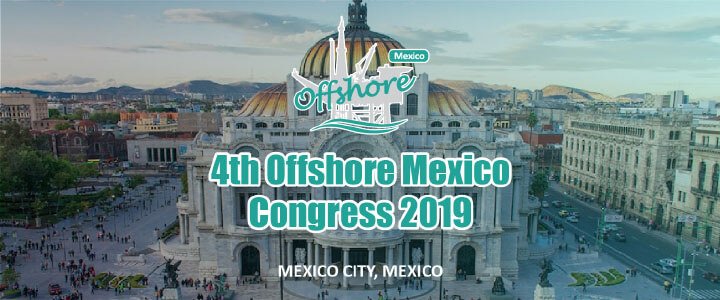 Following the great success of Offshore Mexico Congress (OMC) in the past 3 years, on behalf of the organising Committee, we are glad to launch the 4th Offshore Mexico Congress (OMC) 2019, Nov 11-12, Mexico City, Mexico, the timeliest offshore event to gain offshore engagement opportunity under AMLO.
I'm introducing such a great learning, networking and branding platform for you:
The timeliest offshore event to gain offshore engagement opportunity under AMLO
Gain first hand information on Mexico upstream development plan and regulations
Contributing financing and commercialisation strategies for planned offshore projects in Mexico
Tracking new offshore discoveries in Mexican GOM
Spotlighting on progress and discoveries of shallow water & deepwater projects in Mexico
Unlimited Networking Opportunities with Local Communities, including government, regulators, operators and supply chain players
Agenda Preview
Day 1
Session 1: Spotlighting on Latest Offshore Development Plans in Mexico
Session 2: Changing in Global Oil & Gas Market: Impact on Mexico Offshore E&P
Session 3: Inspiring Financing Strategy for Oil & Gas Production in Mexico
Session 4: Enhancing Local Supports and Community Engagement
Day 2
Session 5:Offshore Projects in Mexico: Progress and Prospects
Session 6: Innovative & Digital Offshore Technologies to Stimulate Hydrocarbons Production
Contact
Vito
Tel: +86 21 5830 0710-8094 | Mob: +86 18256079531 | Email: vitow@szwgroup.com
Please note that starting from 27th February 2020, we are no longer accepting new media partnership proposals. Thank you for your interest!