3rd Offshore India Congress 2019
September 19, 2019

-

September 20, 2019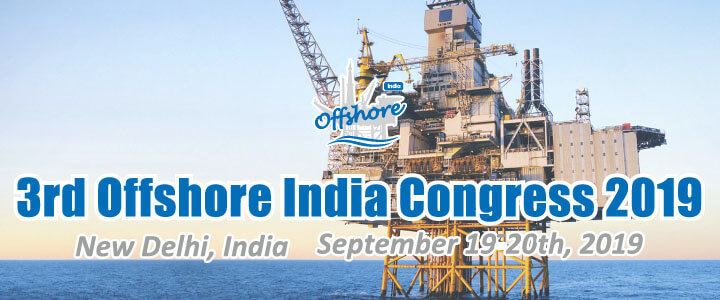 3rd Offshore India Congress 2019 event aims to be the timeliest offshore event platform for global stakeholders to success in and around India, by exploring new offshore investment potentials in the region, revealing untapped resource from current geoscience studies, introducing pricing and development strategy, updating latest progress of on-going and planned offshore projects, showcasing innovative and digital technologies to enhance E&P efficiency, together with unlimited opportunities for international peers to network with local governors, regulators, operators, investors and suppliers for future cooperation.
Why Attend
The timeliest offshore events in Bay of Bengal
Unveiling latest offshore investment potentials in and around India
Country Focus: India, Sri Lanka, Myanmar
Outlining of upcoming tenders in Mumbai High Field, Krishna–Godavari Basin, Mannar Basin, Northern Cauvery Basin, Sri Lankan east coast, Rakhine, Moattama and Tanintharyi Offshore Regions
Spotlighting on Mega offshore projects, including KG-DWN-98/2 (Cluster-2), MJ Project (KG D6), Rakhine Offshore, M2 Offshore and more
Unlimited networking opportunities with local communities, including government, regulators, operators, investors and supply chain players
Contact
Vivien Miao
Email: vivienm@szwgroup.com
Tel: +86 18521407816
Please note that starting from 27th February 2020, we are no longer accepting new media partnership proposals. Thank you for your interest!