2019 International Offshore Wind Partnering Forum (IPF)
April 8, 2019

-

April 10, 2019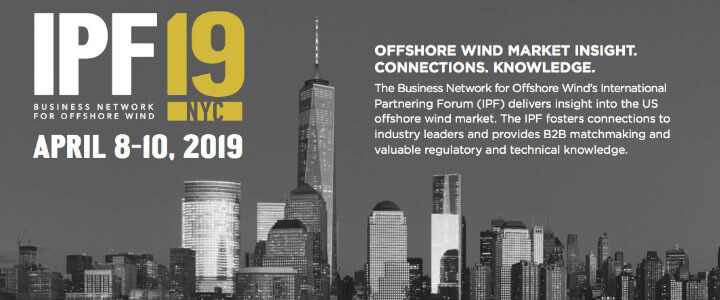 Hosted by The Business Network Offshore Wind, the experts on the U.S. OSW market. Attend the International Offshore Wind Partnering Forum (IPF), the leading U.S. Offshore Wind event. Learn the latest information on the U.S. market, regulatory updates, technical information and upcoming RFPs. Generate more business by signing up for WindMatch, the IPF's exclusive B2B networking event. Make connections, generate leads, and grow your project pipeline.
Don't miss the Must-Attend Industry event.
Please note that starting from 27th February 2020, we are no longer accepting new media partnership proposals. Thank you for your interest!