19th Annual Renewable Energy Finance Forum (REFF) Europe
May 16, 2018

-

May 17, 2018
Emission free Europe 2050: Navigating regulation, investments, finance and innovations
20% Discount – Use Code: GJ20
REFF Europe, the European edition of Euromoney's flagship franchise of Renewable Energy Finance Forums, returns to London in May 2018. This multifaceted event offers delegates, speakers and sponsors alike the opportunity to network with a global community of developers, financiers and equipment suppliers. There is no better platform on which to do deals whether you're looking to finance a green field development, identify opportunities in the M&A markets or identify technology partners for a new project.
The REFF Europe programme will tackle the most pressing issues in the industry, profiling ground-breaking deals in detail and hosting debates on the sector's most pressing challenges. Hear from government about project pipelines for procurement of renewable energy generation, transmission and distribution infrastructure, investors about their asset management strategy and the most ambitious developers as they set out their objectives for the renewable energy space.
Key highlights for 2018:
– Renewable Energy Leaders Debate: development, operation, economies of costs, ROI and bankability of projects
– An Hour with the Government: State strategies on developing green energy industry. Stimulating investments
– Subsidy-free world? What's next for the renewables markets in Europe?
– Regional Focus and updates: establishing pipeline of bankable projects
– Energy Procurement Day: energy management, supply chain, projects' economics and risks
– Opportunities in solar power, wind power, geothermal and biomass
– Financing strategies: Equity contribution panel, opportunities in debt financing and capital markets
– Energy storage
– Technological evolution: Impact on capex, opex and revenue. Financing strategies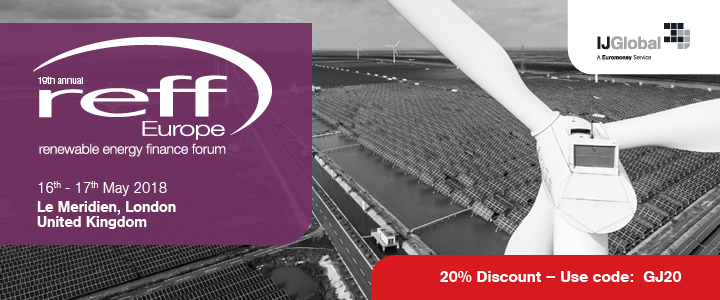 Please note that starting from 27th February 2020, we are no longer accepting new media partnership proposals. Thank you for your interest!