Is Skip Hire the Missing Link in Your Eco-Friendly Lifestyle?
2 min read
If you have a project that requires you to get rid of waste, and you are aiming for a more sustainable way of life, then the skip hire is for you.  In this article, we will explore how underestimated skip hire is in terms of sustainability.
When we think of eco-friendly living, we think of reusable bags, energy saving light bulbs and turning off the tap when we brush our teeth.  However, skip hire is an eco-friendly service that offers businesses and homeowners a way to preserve the surrounding environment, minimising any damage and get rid of waste safely.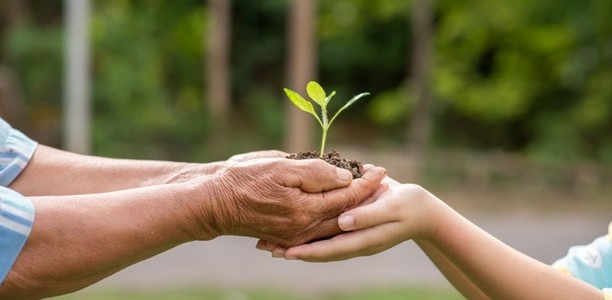 The main reason people order skip hire is quite straightforward. It's to manage waste disposal, sustainability of this service lies in deciding the right size skip. We've created an overview for skip sizes:
2 cubic yards is perfect for kitchen waste and household disposal. It's an economical option that fits nicely on most driveways
4 cubic yards is ideal for a larger home or a garden Project, it fits nicely in your driveway or garden
8 cubic yards is good for projects that are getting rid of waste, like building materials or a home renovation. However, this type of skip may require a permit from the council to use on the road. These are provided by us with no extra cost.
12 cubic yards, we recommend these for bulkier items and large amounts of waste. Similar to the 8 cubic yard option, you will need a permit however we provide these with no extra costs.
Roll on roll off skips is a skip that's designed for larger projects in construction like a site clearance for example. This size skip handles huge loads of waste, again you will need a street permit.
Easy fill skips are for heavier item disposal. They offer a convenient way to get rid of waste, as this type of skip comes with doors to help ease loading. This type of skip comes in a range of sizes
Enclosed skips are the answer if your waste is deemed valuable in any way. For example, if you're getting rid of copper or steel, it's common practice for people to skip jumping and remove materials from your skip that they believe to be worth money.  This type of skip removes the chance of this happening.
 Skip Hire as a sustainable answer to waste management
Without employing skip hire services, your waste removal looks like endless trips to the local waste facility or your local dump.  Using the services of a skip hire team, like Caerphilly Skips, will not only save you time and money but significantly lower the carbon emissions of your project.  We believe proper waste storage should be at the core of a sustainable and eco-friendly removal of waste.  The choice of container that you use provides you with a chance to further reduce emissions. Only storing what you need, rather than getting a massive skip and only feeling it up a fraction. We have seen some cases where the amount of waste is overestimated.
A skip has been ordered that is way too big for their house and  when it's collected the skip itself is actually heavier than the amount of waste that they're trying to get removed. This is futile in terms of trying to reduce carbon emissions and pollution.  You can avoid this by looking at a calculator that can help you determine which size skip you need.
Skip Hire's Role in Reducing Environmental Impact Through Recycling
Recycling is at the heart of a conscious and slow lifestyle.  Choosing a skip has recycling options embodies 21st century approach to skip hire and waste disposal as it seriously reduces greenhouse gas emissions as well as pollution.   Being able to minimise your waste impact on the environment in any way is important.
In fact, skip hire services are more than just transportation services for your waste.  They offer waste management that includes sorting and recycling if you choose it.  Deciding to go for the sorting approach reduces the impact of your waste and makes the hire service even more sustainable.
Skip hire is just about waste management, it is an eco-friendly choice that aligns with responsible living.  If you choose to embark on a journey or project that includes waste removal, we ask you to think about using the services of an experienced skip hire company. If you're living in Wales, then check out skip hire in cardiff. If you're thinking about hiring a skip for a project, then don't hesitate to reach out to the Caerphilly Skips team today.
At Caerphilly Skips, they offer a smooth waste management service for a competitive price in Wales that offers a range of options.