The Environmental Benefits of Using Portable Cabins
2 min read
As we tackle ambitious and complex projects, it's becoming increasingly important to emphasise the importance of sustainability. Using portable cabins presents a viable alternative to traditional construction methods in order to minimise disruption and reduce our impact on the environment.
Portable cabins provide numerous benefits that ensure minimal environmental disturbance while still being able to facilitate accommodation for workers on any kind of project – from large-scale civic improvements to music festivals or sustainable energy projects in remote areas of the country.
Here, Bunkabin discusses why using portable cabins is good for the environment, as well as costs and convenience.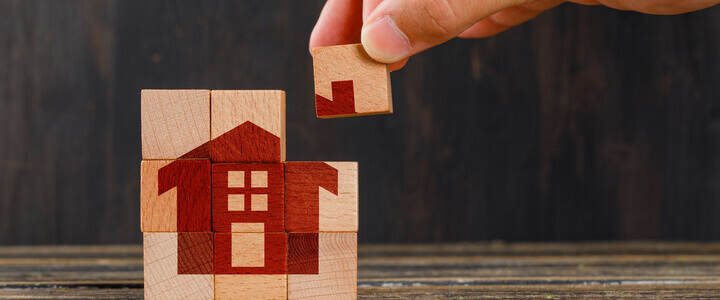 What are portable cabins and their potential environmental benefits?
Portable cabins come in many different modules to serve nearly any purpose a site could require – toilets and washing facilities, sleeping cabins and sheltered places to relax and prepare food.
Constructed off-site, they are designed to be easily transportable and installed on location, making them a popular choice for sites based in remote or awkward areas. Not only do these cabins offer convenience and flexibility, but they can also contribute to eco-friendliness. Portable cabins are designed with energy-efficient features, such as modern insulation and electrical ports, reducing energy consumption.
Additionally, many of the materials used in the construction of portable cabins are made from sustainable materials and can be deconstructed and reused in subsequent projects. As we become more conscious of the impact of our actions on the planet, portable cabins can represent an eco-friendly solution that meets practical needs.
Why using portable cabins is better than traditional constructed accommodation
As the demand for temporary and semi-permanent accommodation increases, so does the need for solutions that offer practicality, efficiency, and cost-effectiveness. When it comes to construction, portable cabins are quickly becoming the preferred choice over traditional built structures. Not only are they quicker to set up, but they are also versatile and can be used in a variety of settings.
Portable cabins offer excellent energy efficiency, durability and are built to be long-lasting, despite their temporary nature. They can be easily transported and installed, making them ideal for workplaces, remote locations and emergency housing.
How the construction and installation of portable cabins has a smaller impact on the environment
Prefabricated cabins offer a practical and energy-efficient alternative to traditional on-site construction methods. These cabins are built in a factory setting where there is greater control over the process. Compared to permanent structures that must be built on-site, this results in minimal waste and energy consumption.
The materials used for prefabricated cabins are carefully chosen for their durability, ease of assembly, and energy efficiency. This makes them a more sustainable option over traditional construction methods, as they require fewer resources and produce less pollution.
How portable cabins are also time and cost-efficient
Portable cabins can be set up quickly and efficiently, reducing the time spent before any project work can begin. Modern portable accommodation units are highly adaptable and can be easily transported to a site location and constructed in a matter of days, cutting down on labour costs, saving valuable time and ultimately reducing the impact on the environment.
For workers, portable accommodation is key – while hotel stays can be expensive, and commutes can be time-consuming and damaging to the environment, portable accommodation can be installed directly onto a site, reducing these issues significantly.
With a range of different portable cabins available, project managers can be confident that the inhabitants of their site will have easy, convenient access to running water and toilets, places to rest and sleep, and recreational areas, therefore helping project managers to meet their legal Health and Safety Executive (HSE) requirements.
How can using portable cabins reduce waste?
With their modular design and sturdy construction, portable cabins are comfortable, secure and last a long time. However, when it comes time for the project to end, the cabins can be easily collected, allowing for their use elsewhere. This is a huge benefit for the environment, as it reduces the waste left behind on sites and reduces the need for more raw materials to be used in the construction of accommodation.
Portable cabins are gaining in popularity due to their responsiveness, affordability and sustainability. With construction processes that allow these cabins to be quickly and easily assembled, they can save time and money while also reducing waste and energy use. Furthermore, their use of sustainable materials makes them a great choice for those looking to limit their environmental impact.
Considering all these benefits, portable cabins are an excellent solution for project managers who want to get the most out of their investment, both financially and environmentally. As this market continues to expand and evolve, it is clear that using portable cabins is the way of the future for project management.