5 Small Green Changes to Make This Spring
1 min read
Making your home a greener place to live is not only better for the planet, but it can be great for your pocket too. And, the best part is, you don't need to make huge changes!
If you're a beginner to living an environmentally friendly lifestyle, there are lots of ways you can help. Take a look at our 5 suggested fixes for making your home a greener place to be.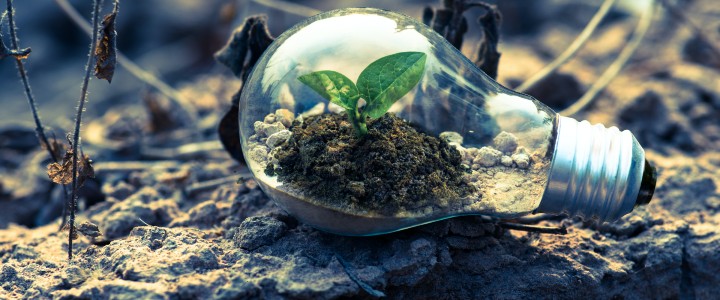 1. Invest in a Compost Heap
A compost heap is a fantastic way to get your children involved in environmentally friendly activities, and won't break the bank either!
Compost bins are designed to break down food waste into compost and store it for use in the garden for growing plants and vegetables. If you have a well-stocked bin, why not use it to curate a vegetable patch in your garden?
In the summer, you can grow strawberries, tomatoes and peppers, and in the winter, root vegetables like parsnips and potatoes can flourish.
2. Research Companies with Green Policies
If you're looking to make improvements around the house, research the companies who can help you stay in line with your environmental beliefs.
Companies like Accu are dedicated to becoming net zero by 2030, and operate with energy-saving technologies and a paper-free policy. If you need high-quality fixtures and fittings, with Accu, you don't need to worry about compromising on your ethics.
3. Switch to a Renewable Energy Provider
It might be out of your budget range to switch to a renewable energy source like a turbine or solar panels for your home, but you can switch to a renewable energy provider that will help you to source your energy from an ethical source.
Suppliers like Green Energy are the UK's only 100% renewable gas and energy supplier, so you can feel assured that by using their services, you are only drawing from renewable sources to power your day-to-day activities without contributing to emissions created by greenhouse gases.
4. Eat A Plant-Based Diet
One of the easiest ways to combat climate change is to change your diet to include plant-based meals. You don't need to exclusively eat plant-based, but including one or two days of plant-based meals will not only help the environment, but will also improve your health!
Chefs like Deliciously Ella have compiled a recipe book full of ideas for going fully, or gradually plant-based in a way that is easy to follow and delicious for all the family.
5. Change Your Transport Methods
If you're usually hopping into your car for every small journey, you might want to consider trying public transport for a more carbon-efficient solution to your travel plans.
Currently, transport is responsible for around 27% of the UK's total emissions, so using buses for shorter journeys or car sharing and using the rail network for longer journeys can make a big difference to your carbon footprint.
Do you have any tips for making small green changes in your home? Share your ideas in the comments below!