5 Luxurious Ways to Live More Sustainably
1 min read
Sustainability is an ongoing conversation in 2022, and with increasing investment and product development in every industry, we've picked out five ways to be more sustainable without compromising on luxury.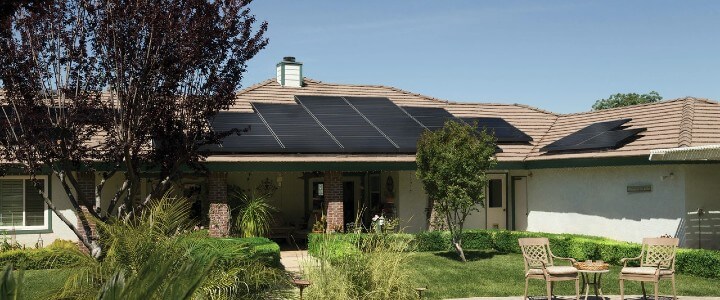 Green is the New Black
Fashion doesn't need to compromise on quality to be sustainable. Many fashion brands are now adopting eco-friendly policies to ensure that customers can still look the part without compromising the environment.
Companies like Omnes are now thinking about sustainability at the design stage. Using ethically sourced material has also come under the spotlight and is now. It is the goal for many businesses to be sustainable rather than just appearing to do so due to the prevalence of green washing – a marketing ploy of simply appearing to be sustainable.
Sustainable design and production ensure that garments can be worn for as long as possible, can be ethically disposed of or recycled at the end of their lifespan, and can be as carbon positive as possible.
Green Holidays
Holiday resorts have a reputation for being distinctly unsustainable. However, locations such as the Mashpi Lodge in Ecuador have managed to build a dream place to stay with minimal impact on the environment while also maintaining an air of luxury.
Mashpi Lodge is hidden away in the Chocò-Andean forest, and built from materials that have been sustainably constructed, and a project that focuses on maintaining the biodiversity of the area and ensuring its longevity and health.
Invest in Luxury Furniture
Sustainable furniture is becoming more and more fashionable, as well as concepts such as upcycling where furniture is re-purposed or re-designed for a different or upgraded purpose.
Companies like Rockett St George are creating sustainable luxury furniture
Go Luxury with Your Electric Car
Technology in the car industry is advancing faster than ever, and some of the world's best performing and high specification cars are now powered by electricity.
Tesla made a name for themselves with the production of electric cars. But they have since branched out into renewable energy, with certain models now boasting a Solar Roof, these vehicles can be powered sunlight.
Additionally, Tesla has also pioneered the Powerwall, which stores renewable solar energy and reduces your reliance on the grid to keep your home powered responsibly.
Cleaning Products
Sustainable and natural cleaning is also on the rise, with the revelation that most cleaning chemicals in the water system will impact wildlife and can be harmful to human health. Companies like Purdy and Figg have a wide range of natural cleaning products, all in recyclable glass bottles. The use of essential oils in their products create a spa-like scent that infuses the air in your clean rooms, leaving you with a beautiful smelling house without costing the climate.
Do you have any tips for creating a luxuriously sustainable lifestyle? Let us know in the comments below!